Bathroom Sink Measurements
A Complete Guide to Measuring for Your New Bathroom Sink
Installing a new bathroom sink is a relatively easy way to update the look of your space. But before you purchase a stylish new sink, it's crucial to take accurate measurements of your vanity or sink base. This will ensure you select the perfect-sized basin and faucet to fit in your existing bath layout.
As someone who has made the frustrating mistake of buying a sink online that didn't fit my bathroom vanity, let me walk you through the complete process of measuring for a new sink. Follow these steps and tips to get the right bathroom sink size and dimensions for your needs.
Measure Your Existing Vanity or Sink Base
Start by measuring the length, depth, and height of the existing cabinetry or vanity where your new sink will be installed. This gives you the maximum dimensions to work within.
Length is side to side and depth is front to back. For height, measure from the floor to the top of the vanity or counter. Record your cabinet dimensions and have them handy for reference when shopping for sinks.
Consider Vessel or Drop-In Sink
Decide if you want an undermount, vessel, or drop-in style bathroom sink. Vessel sinks sit on top of the vanity surface. These come in a wider range of sizes, as you don't need to factor in a vanity cut-out.
Drop-in sinks require cutting a hole in the counter or vanity top. Undermount sinks sit below the counter surface. All install a bit differently, so factor this into your measurements.
Measure Faucet Holes
Take note of the current number and placement of any faucet holes in your existing sink or countertop. This will determine what faucet configurations you can use with a new sink.
If there are no pre-drilled faucet holes, this gives you flexibility to choose any faucet spread you want. Just make sure to account for drilling new holes during installation.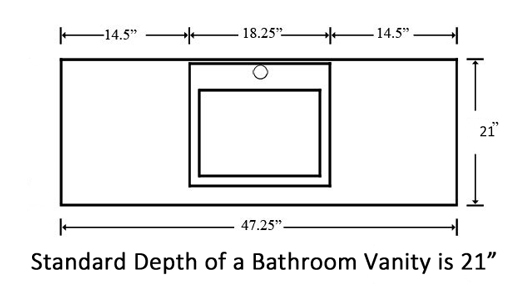 Leave Room for Faucets and Extras
When measuring for a new sink, leave a bit of extra room on all sides to accommodate any faucets, backsplashes, countertop overhangs, or potential tile trim.
For example, a widespread faucet needs clearance on either side of the sink. A wall-mount faucet can limit your available length. Make sure to measure your current or planned faucet dimensions.
Consider Cabinet Storage Needs
If your sink will be installed in a vanity, measure the existing storage situation. Is there a bank of drawers or just an open cabinet? Make sure your new sink size allows for optimal use of the vanity storage space.
You may want to choose a compact sink to allow room for drawers or shelving underneath. This is especially key in small bathrooms with minimal cabinet storage.
Standard Sink Size Dimensions
Once you have your measurements, it's helpful to know standard modern sink sizes:
Small bath sinks: 14" to 17" wide
Standard single sinks: 20" to 24" wide
Oversized single sinks: 25" to 30"+ wide
Double sinks: 25" to 60"+ wide
Depths for most sinks range from 14" to 23". Vessel sinks can be much shallower. Of course, always verify the dimensions for any sink model you're considering rather than relying on standard sizes alone.
Make a Scale Drawing
To visualize how a specific sink will fit in your space, make a simple scale drawing of your vanity area and mark the sink dimensions. This lets you see if it will look well-balanced or be too large.
Leave a 1-2" gap on all sides between the sink and vanity edges so you have wiggle room during installation. This helps avoid any frustrating size issues.
Allow for Overflow and Backsplash
When determining what sink size your bathroom can accommodate, account for extras like:
Faucet overhang in front
Backsplash depth behind
Side cabinet overhang allowance
Room for sink bowl overflow lip
Mapping these out on your scale drawing is useful and prevents surprises later on.
With these measurements and tips, you can shop for bathroom sinks with confidence, knowing what dimensions will work for your space. Always double check any sink specs before purchasing. 
Bathroom Sink Dimensions and Guidelines (with 3 Drawings) – Homenish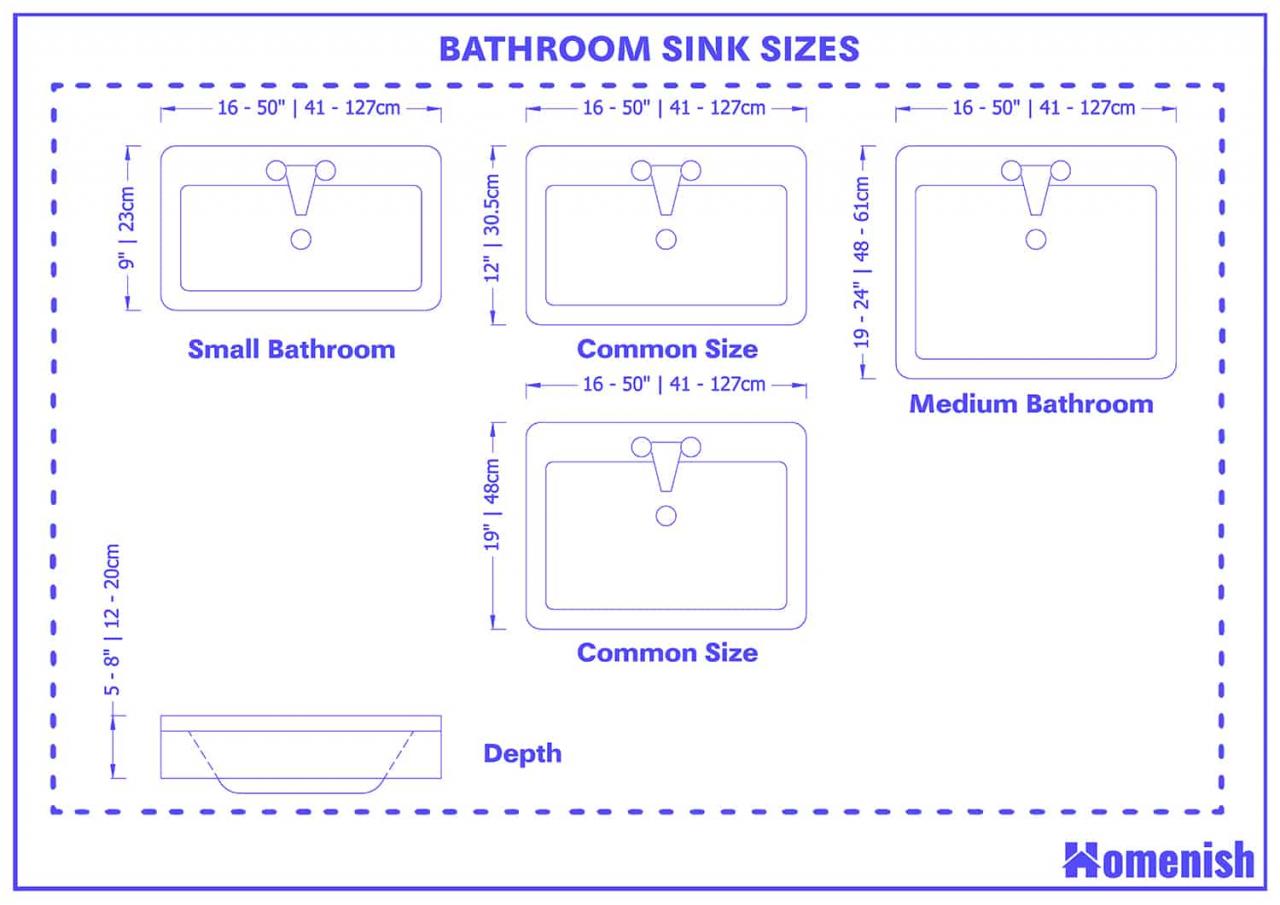 IKEA Rättviken Bathroom Sink Dimensions u0026 Drawings Dimensions.com
U1812-White Rectangular Bathroom Sink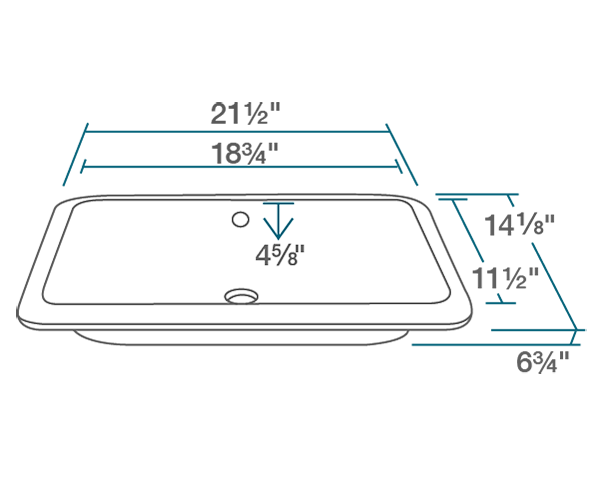 Bathroom Sink Sizes (Dimensions Guide) – Designing Idea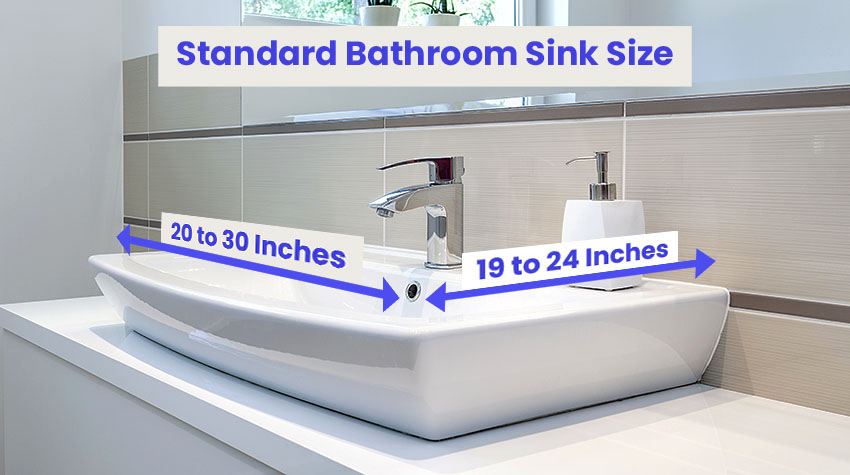 Standard Bathroom Sink Sizes u0026 Dimensions: Which Suits You Best?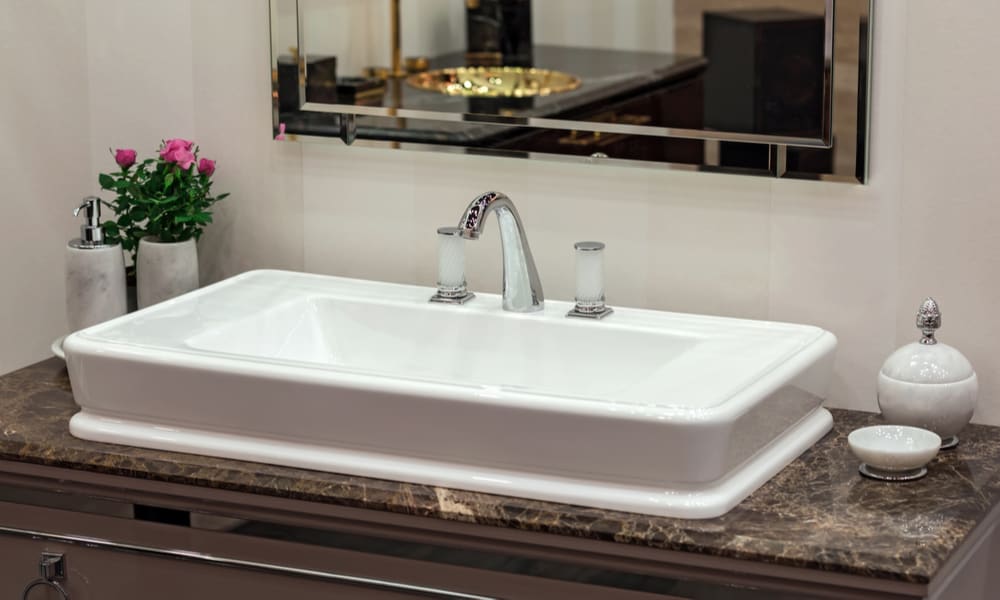 IKEA Rättviken Bathroom Sink Dimensions u0026 Drawings Dimensions.com
24 x 18 Inch Ceramic Bathroom Sink Single Hole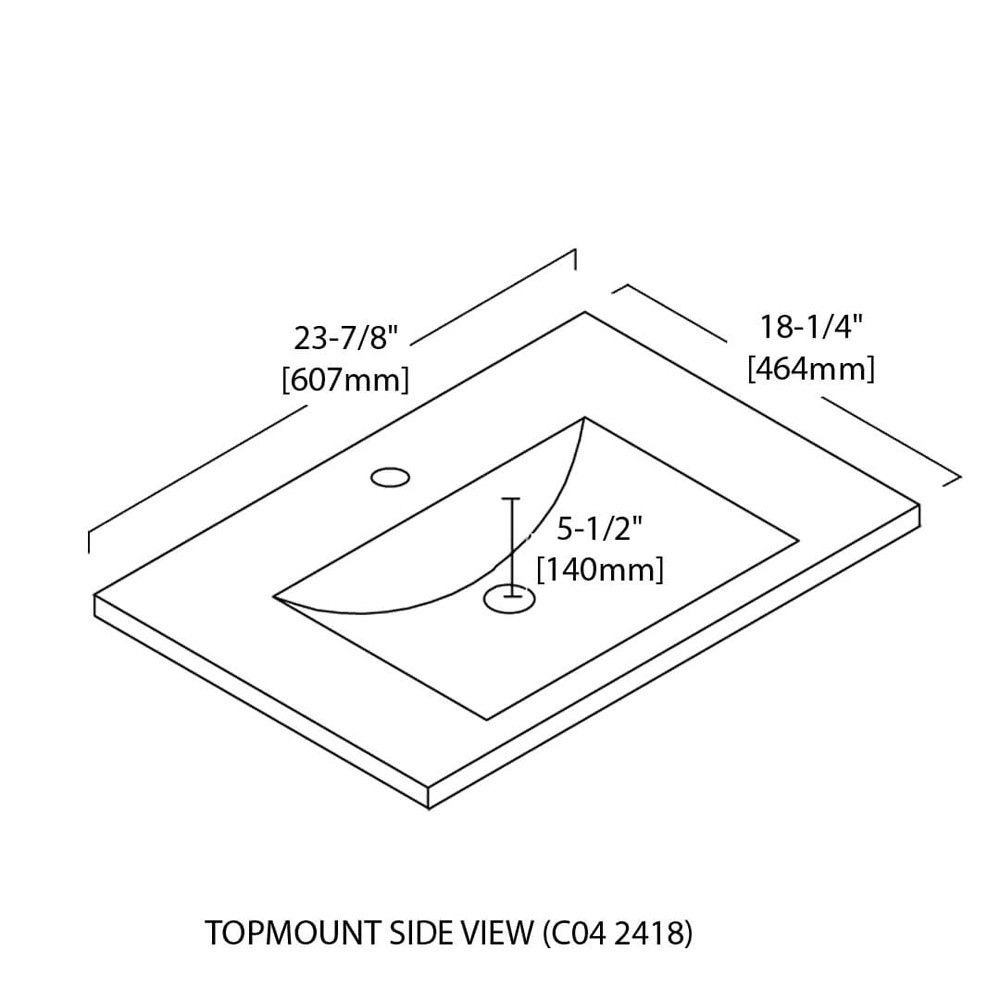 Modern wall mounted single bathroom vanities are simple solutions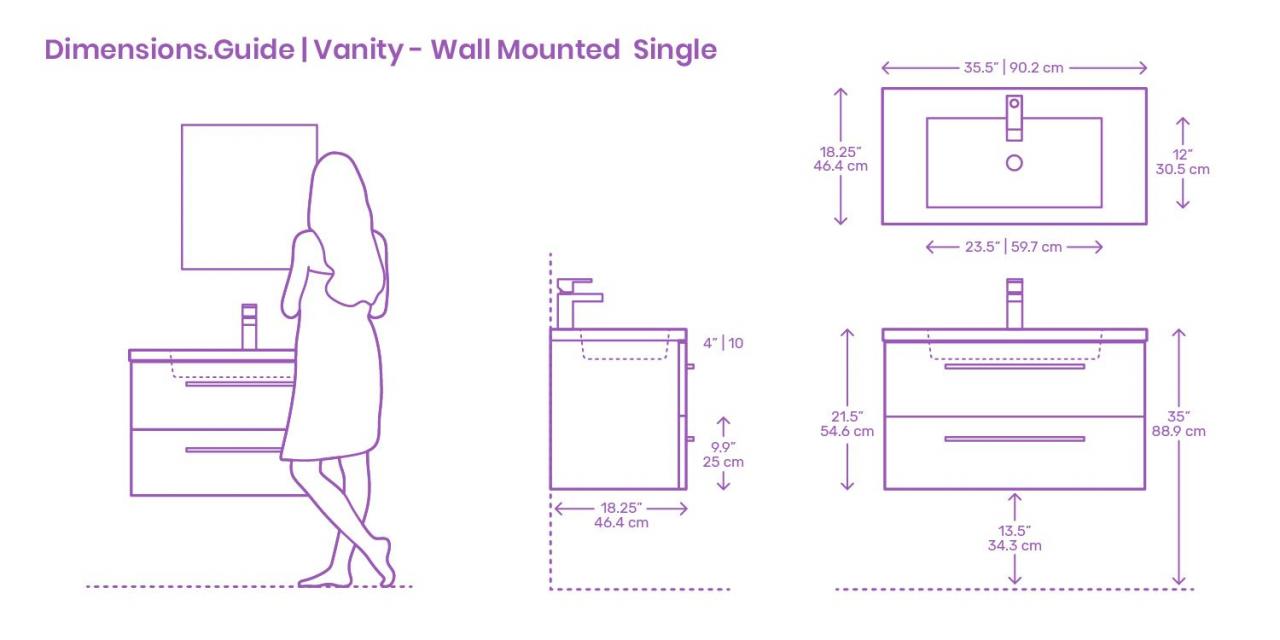 Standard Bathroom Sink Dimensions (with Photos) u2013 Upgraded Home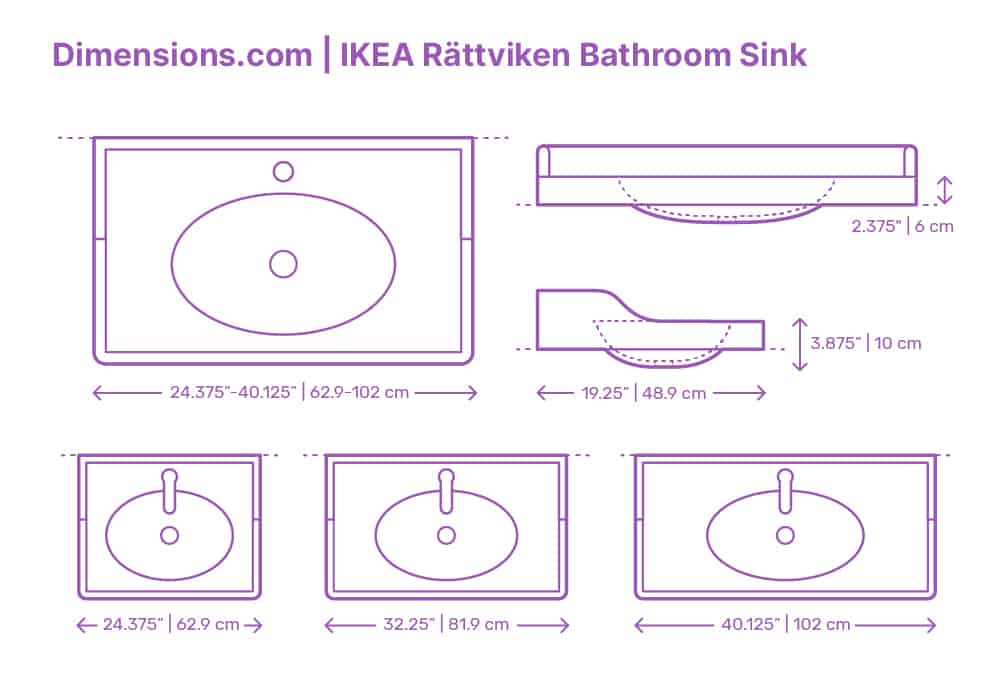 Pedestal Bathroom Sink "Texas"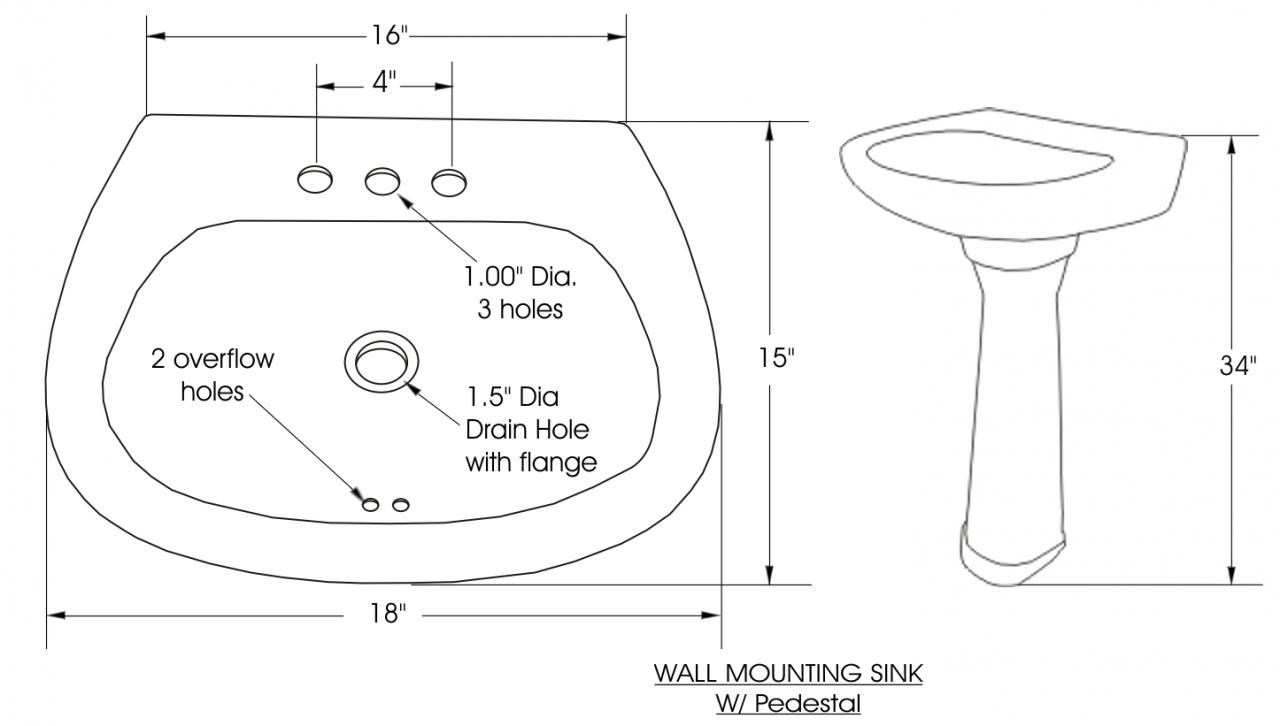 Fiore 2015, 20u0027u0027x15u0027u0027 Rectangle Undermount Bathroom Sink w/Concealed Overflow hole, Modern Porcelain Ceramic Lavatory, White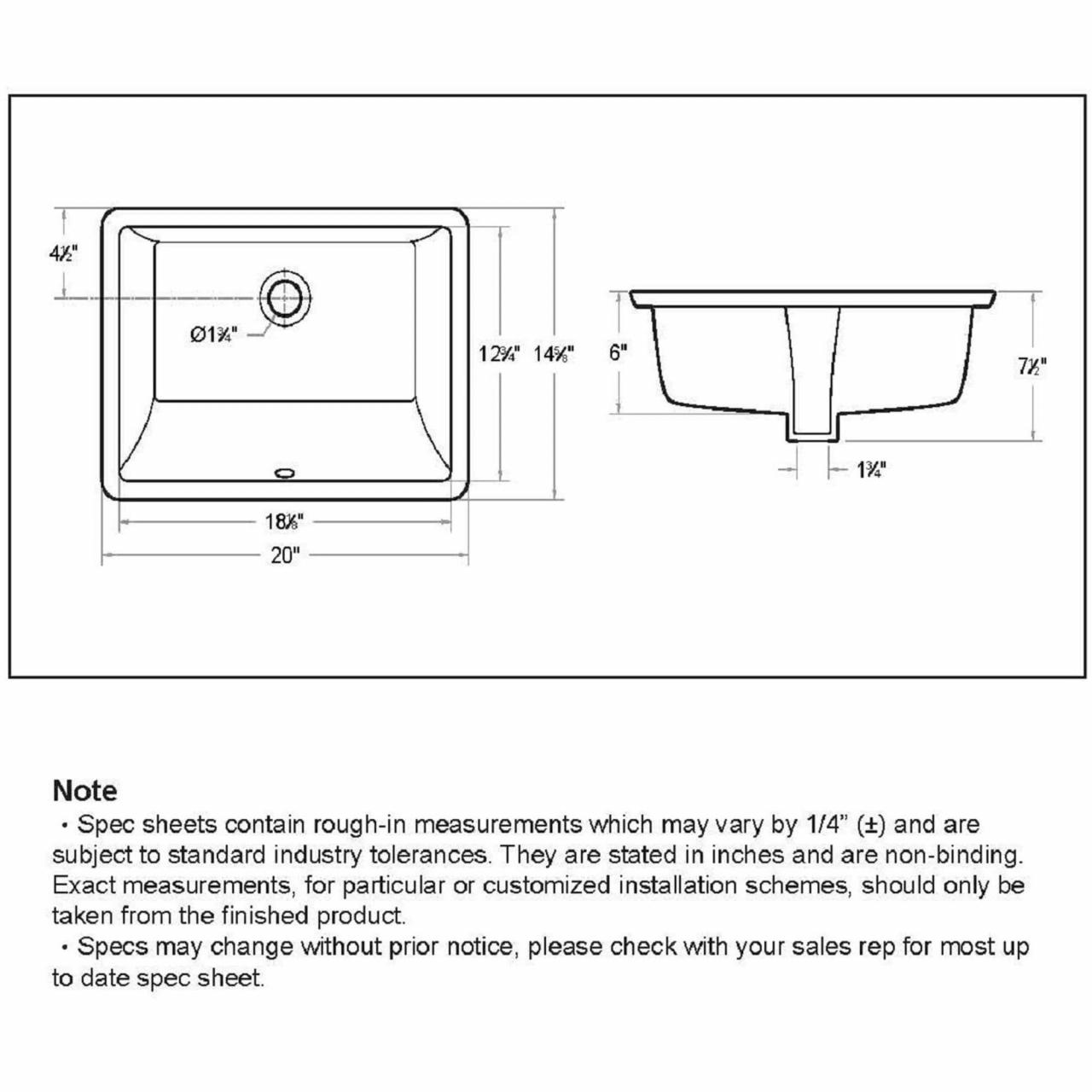 American Standard Size Sanitary Ware Bathroom Sink White Wash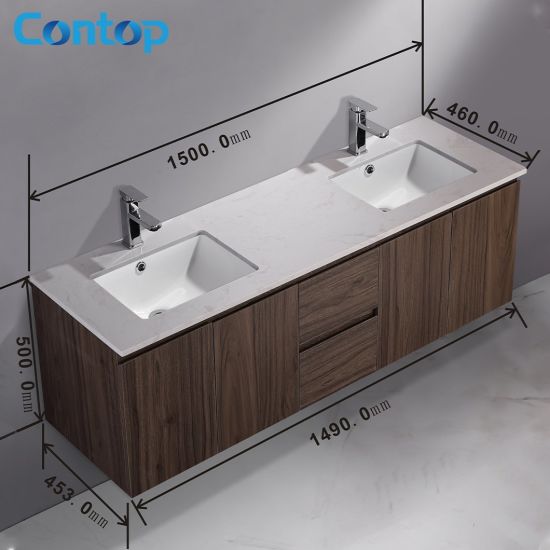 Kraus KCU-231 Elavo Bathroom Undermount Sink, 17 Inch, White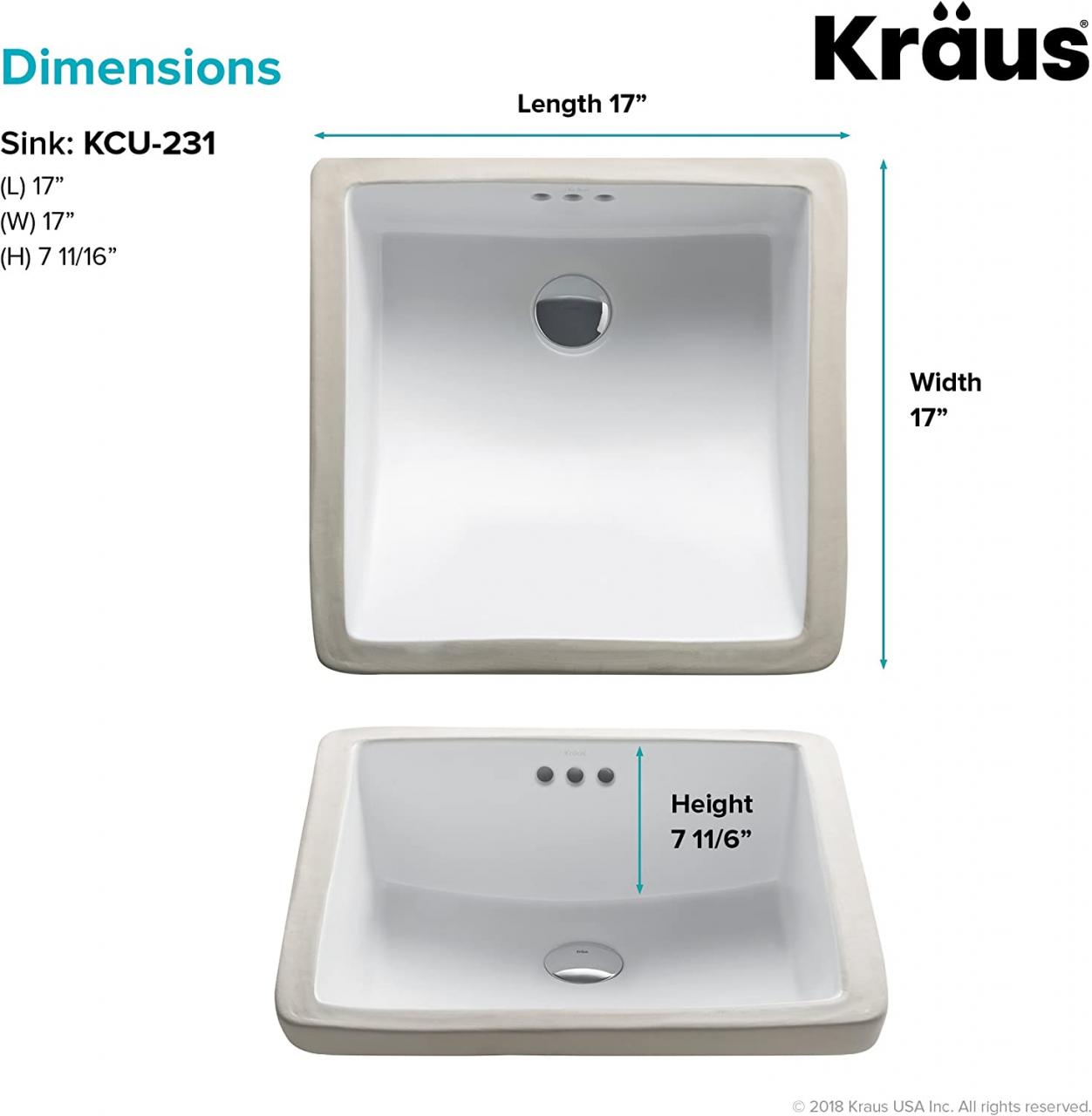 Related Posts: