DIY Frame Around Bathroom Mirror
Bathrooms can often feel dull and uninspired, but with a little creativity and some basic DIY skills, you can turn your plain bathroom mirror into a stylish and sophisticated feature that elevates the entire space. Adding a frame around your bathroom mirror is a simple project that can make a huge difference in your bathroom's overall look and feel. Here's everything you need to know to get started.
Choosing Your Frame
The first step in any DIY mirror frame project is choosing the right frame for your space. With so many different styles, colors, and materials available, it can be overwhelming to decide on just one. Here are some popular options to consider:
Wooden Frames: Wood frames are a classic choice for adding warmth and texture to your bathroom. They come in various finishes, from natural wood grain to painted and stained options.
Metal Frames: If you want to add a touch of industrial style to your bathroom, a metal frame is a great choice. Brushed or polished nickel, chrome, or brass frames will add a modern, sleek look.
Decorative Frames: Consider a frame with intricate details and flourishes for a more ornate and decorative look. These frames often come in gold or silver finishes and can be an elegant addition to any bathroom.
Pre-Made Frames: If you're not handy with a saw, you can still get the look of a DIY mirror frame by purchasing a pre-made frame that fits your mirror's dimensions. These frames come in various styles and finishes and are a quick and easy option for transforming your bathroom.
Preparing Your Mirror
Before adding your frame, you'll need to prep your mirror. Start by cleaning your mirror's surface with glass cleaner and a lint-free cloth. Next, measure your mirror and pencil the center point on the top and bottom edges. This will help you align your frame evenly.
Cutting Your Frame
If you've chosen a wooden or metal frame, you must cut it to fit your mirror's dimensions. Measure the length and width of your mirror, then add 2 inches to each measurement. This will give you enough overhang to create the mitered corners that give the frame a professional look.
Once you've measured and marked your frame, use a saw to cut each piece to size. If you're uncomfortable with a saw, most hardware stores will cut your frame pieces for you.
Assembling Your Frame
Once you've cut your frame pieces to size, it's time to assemble them. Lay your pieces out flat and use wood glue to attach the corners together. Once the glue has dried, smooth any rough edges with a sanding block.
Attaching Your Frame
Now it's time to attach your frame to your mirror. Apply a small amount of construction adhesive to the back of your frame, then press it firmly onto your mirror's surface. Use clamps to hold the frame in place while the adhesive dries.
If you're using a pre-made frame, attach it to your mirror using the hardware provided.
Finishing Touches
Once your frame is attached, you can add finishing touches to complete the look. If you've chosen a wooden frame, you can stain or paint it to match your bathroom decor. You can polish it to a high shine if you're using a metal frame.
Finally, step back and admire your handiwork! Your DIY mirror frame will surely add style and sophistication to your bathroom, and it's a project you can be proud of for years to come.
DIY Frame Around Bathroom Mirror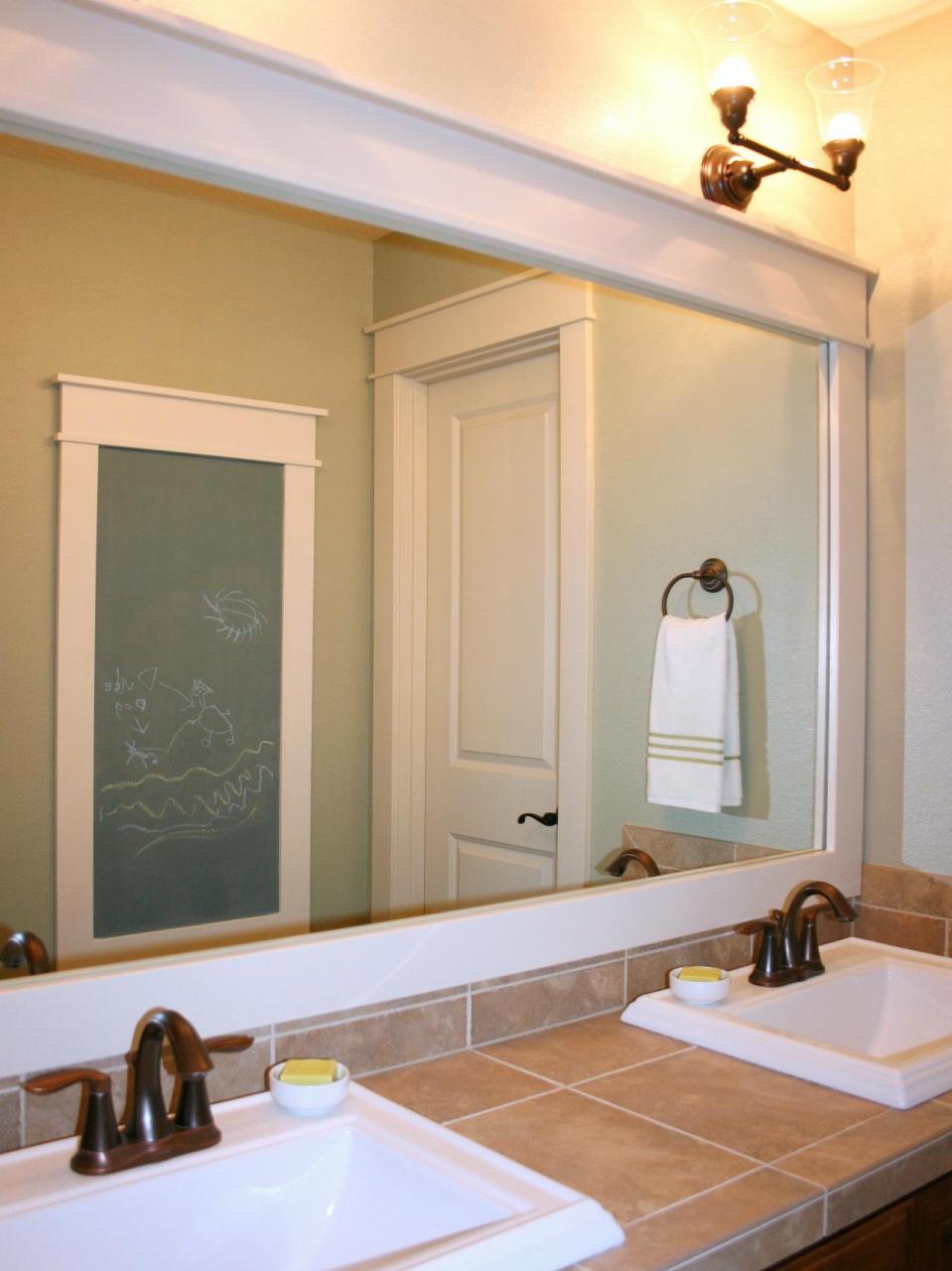 DIY Bathroom Mirror Frame for Under $10, Hello Hayley Blog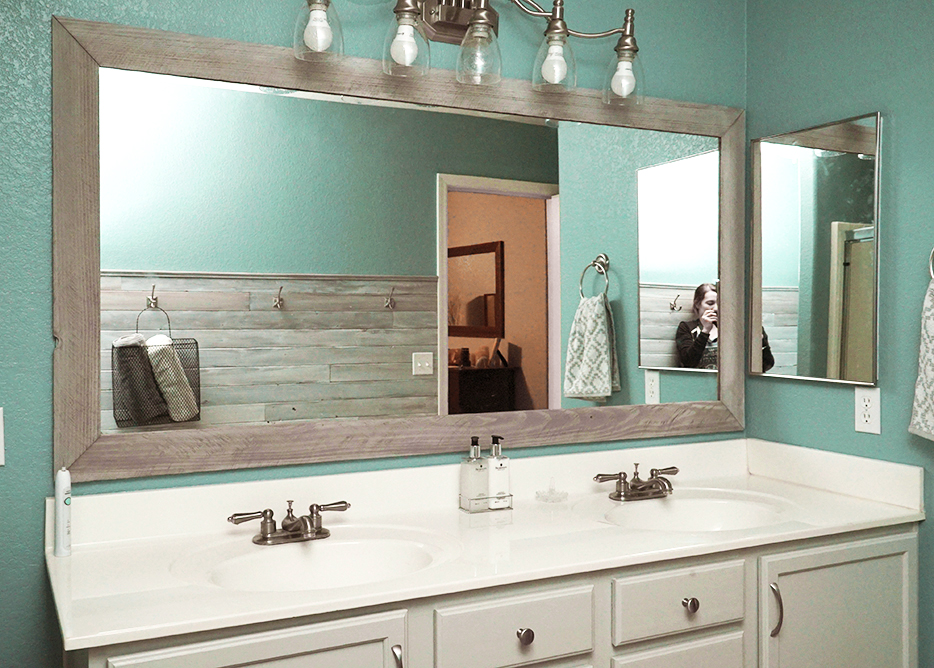 How to frame out that builder basic bathroom mirror (for $20 or less!)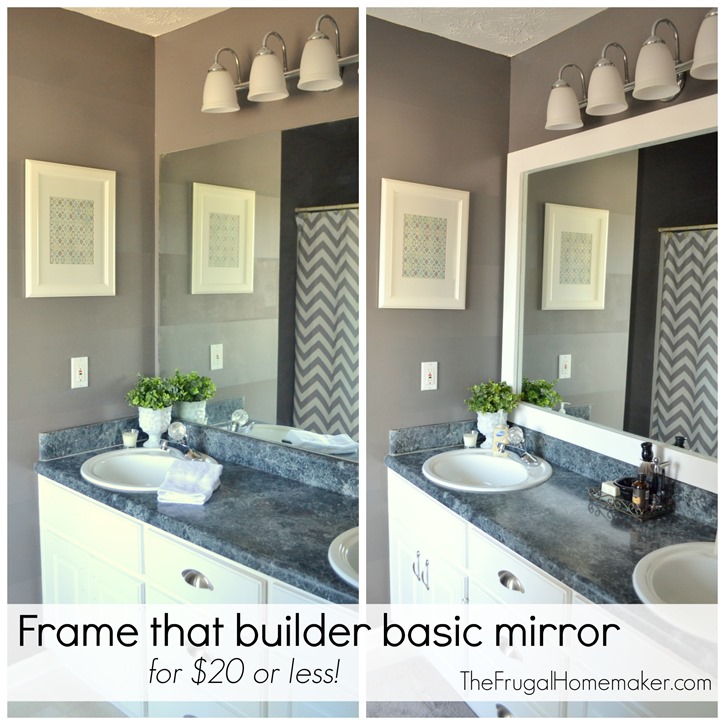 DIY Framed Bathroom Mirrors – Living with Lady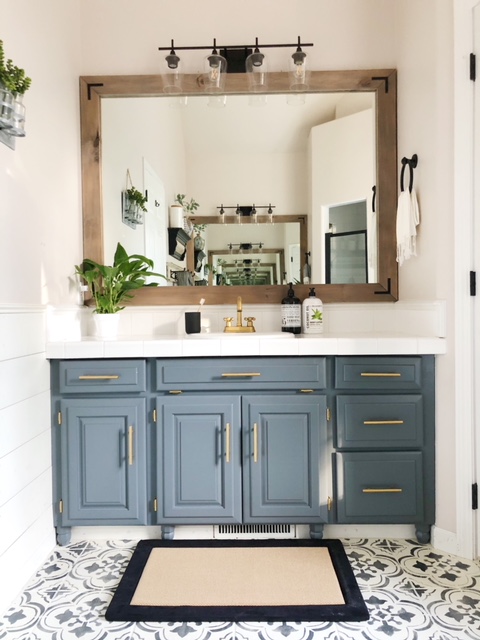 DIY Bathroom Mirror Frame for Under $10, Hello Hayley Blog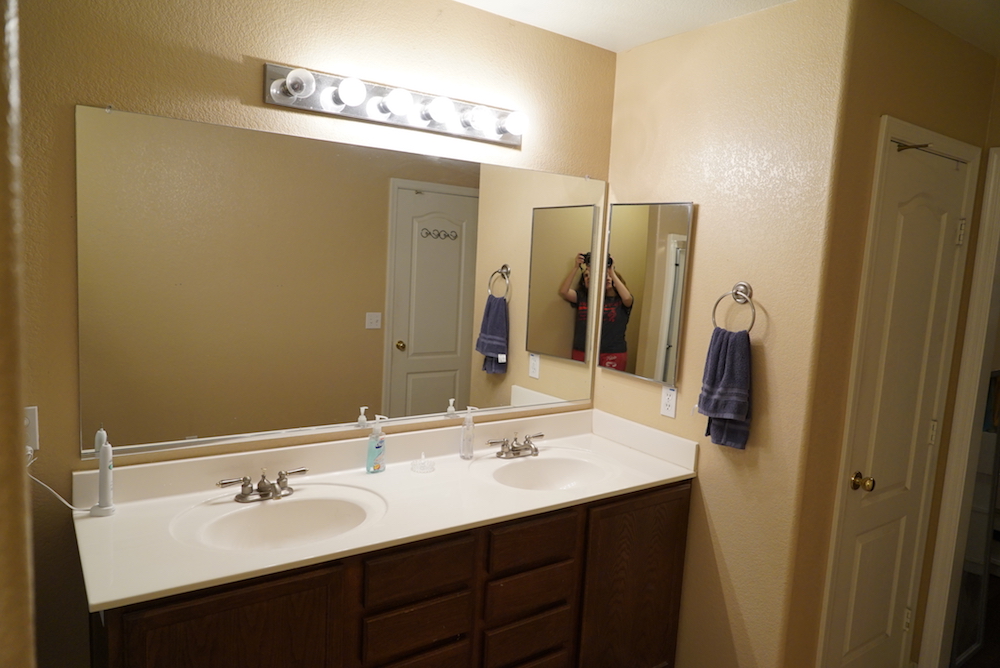 How to Make a DIY Bathroom Mirror Frame – TheDIYPlan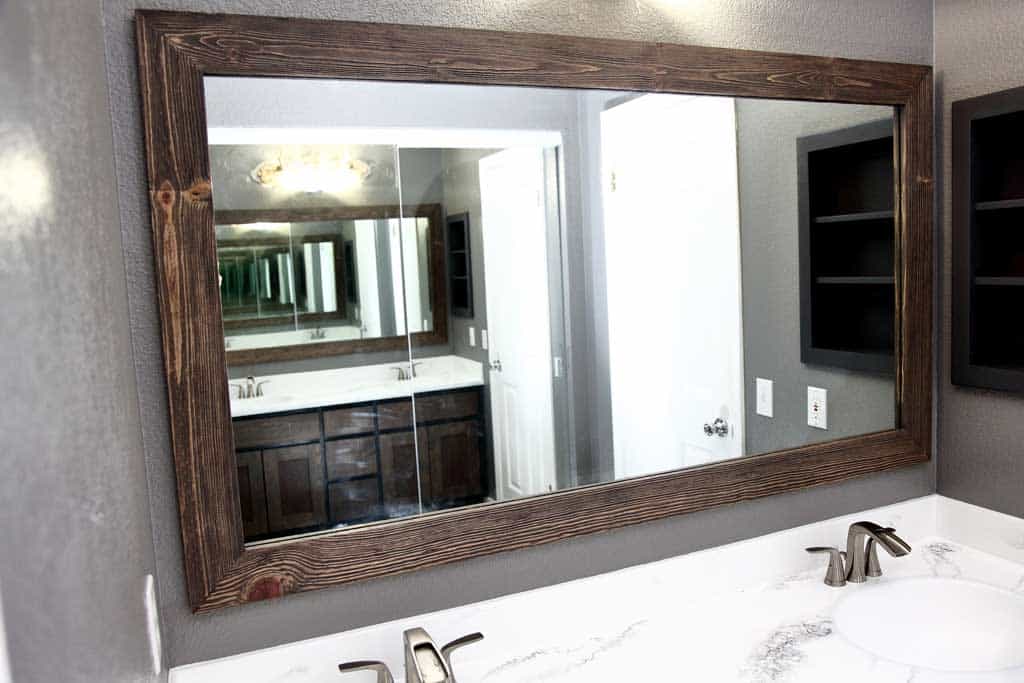 DIY Bathroom Mirror Frame with Molding – The Happier Homemaker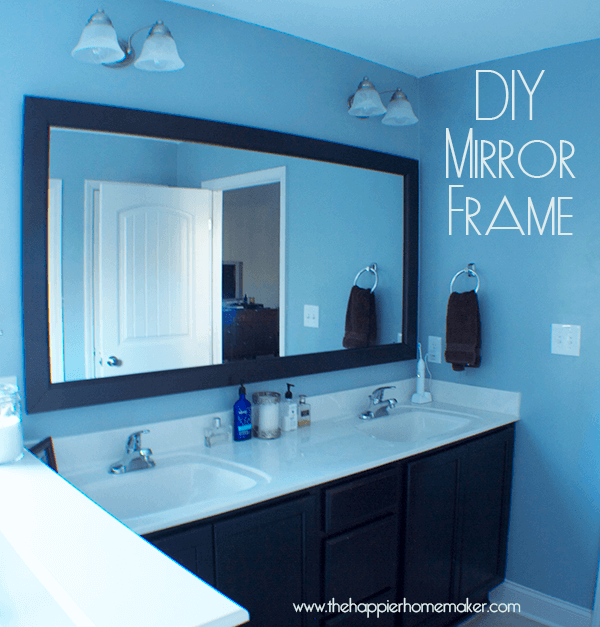 DIY Wood Mirror Frame for Bathroom Vanity TIDBITS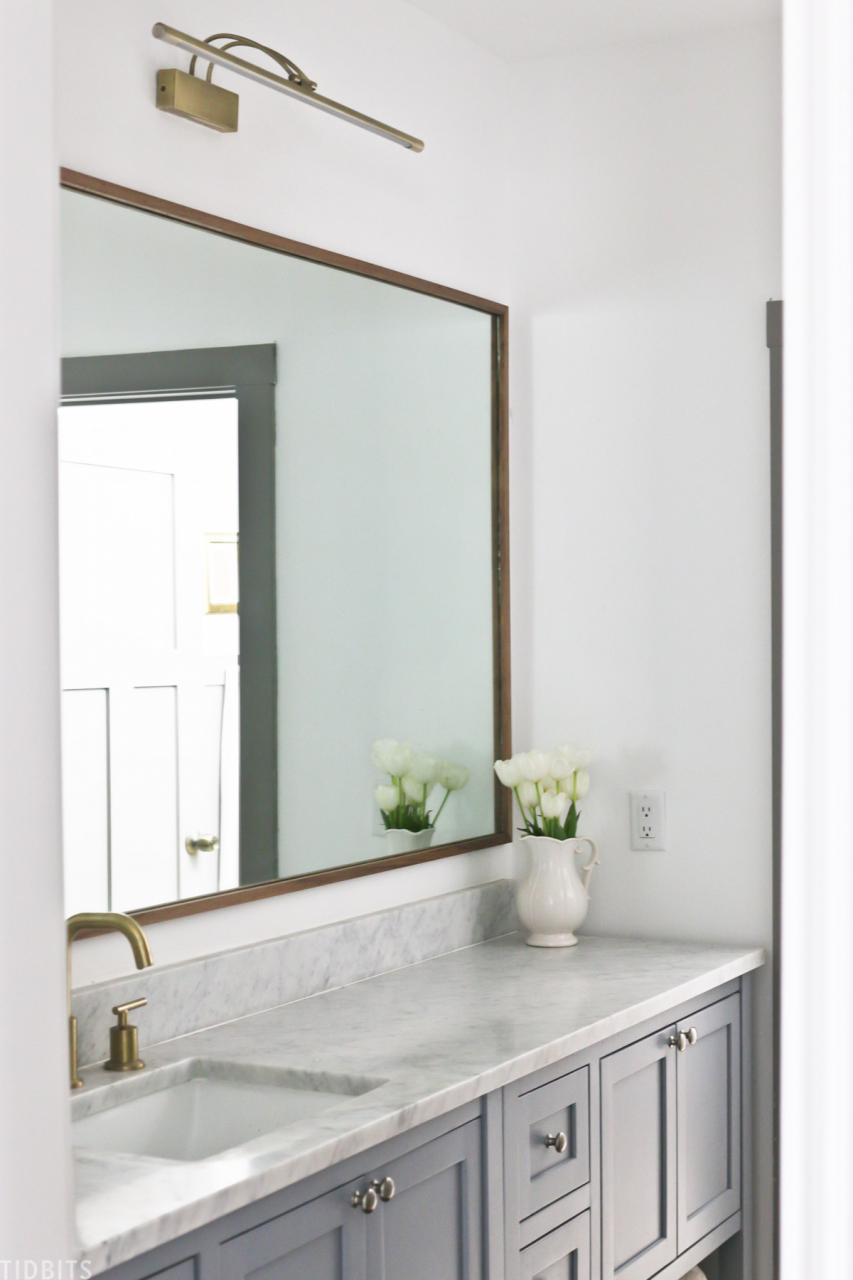 DIY: How to Frame A Builder-Grade Bathroom Mirror – Home and Hallow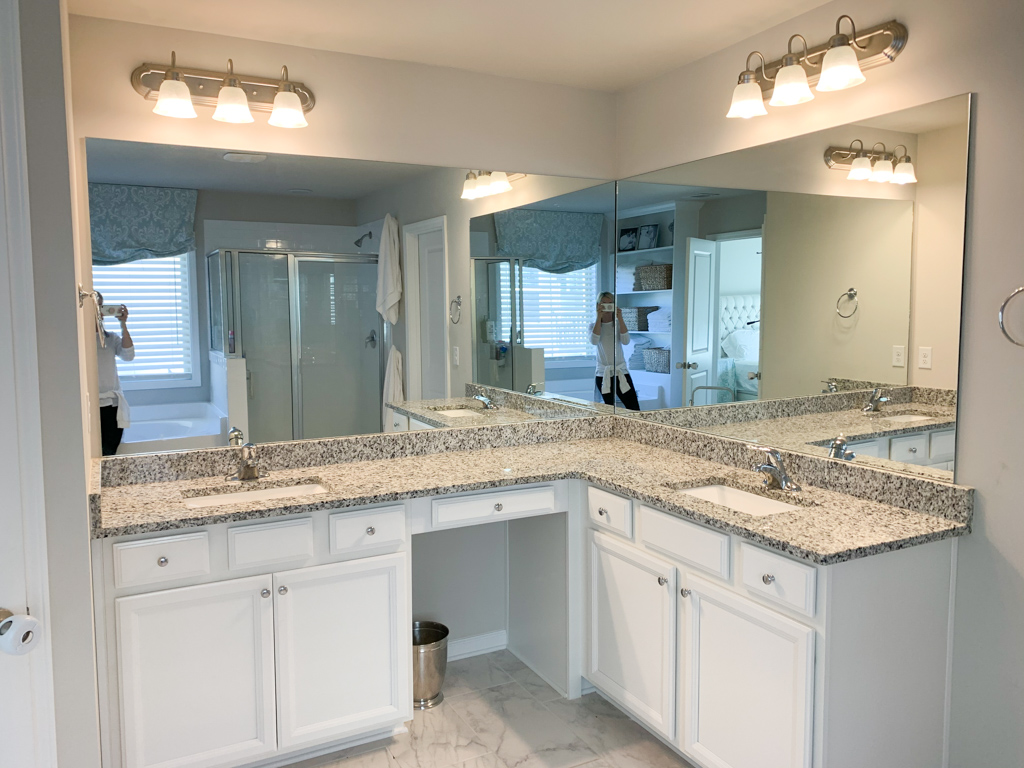 DIY BATHROOM MIRROR FRAME RENTER FRIENDLY RUSTIC FARMHOUSE MIRROR FRAME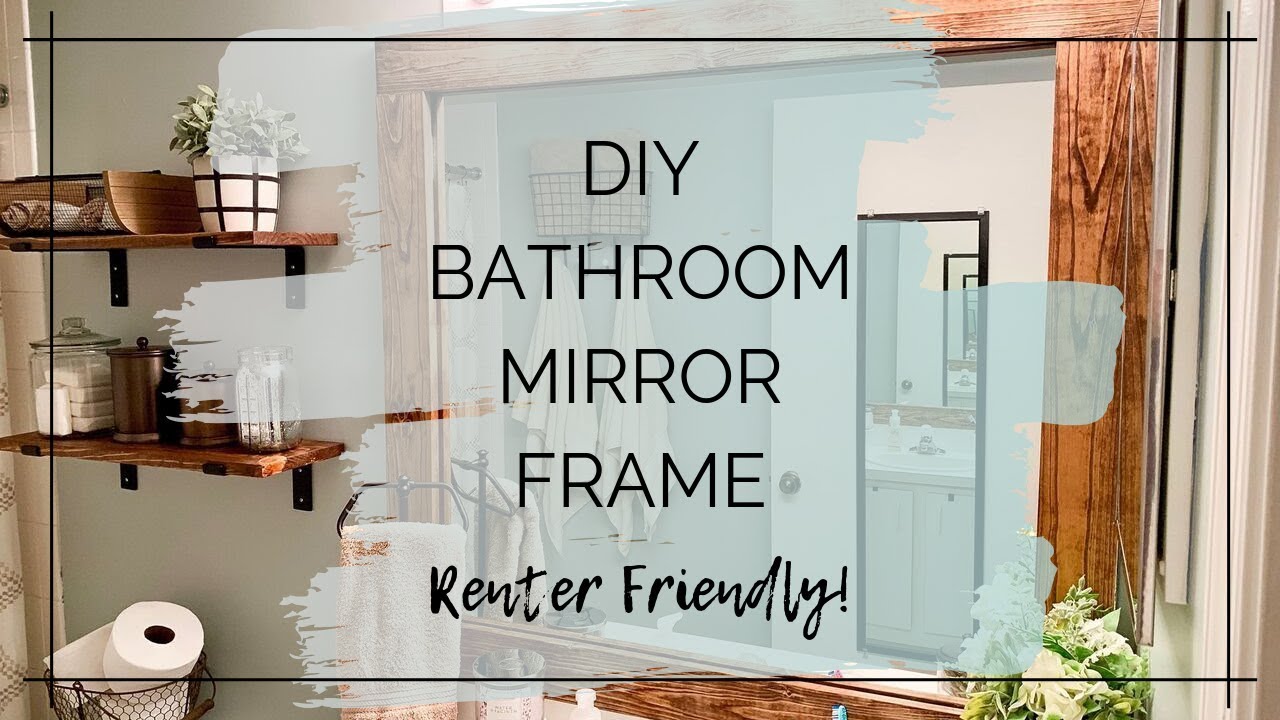 DIY Farmhouse Bathroom Mirror Tutorial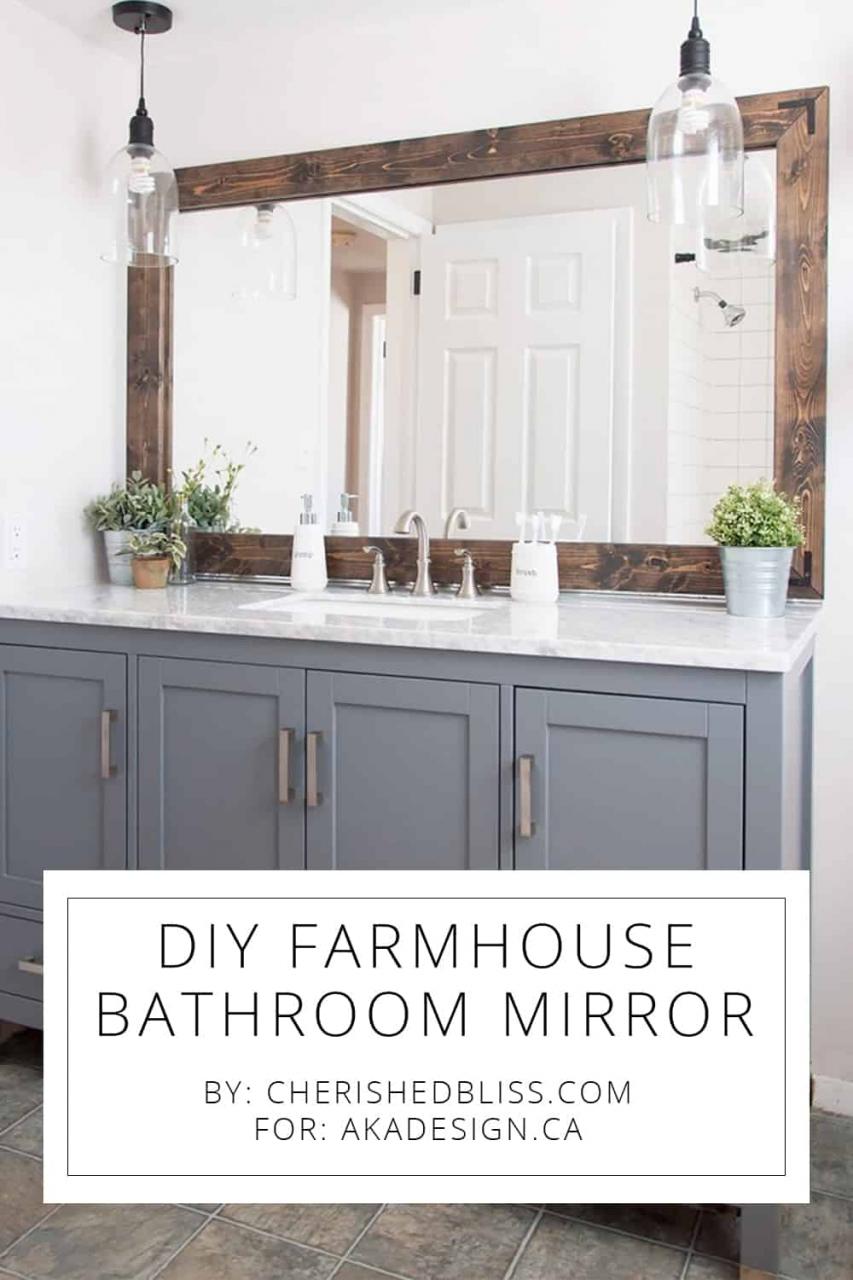 DIY Stick-On Mirror Frame Bathroom mirrors diy, Bathroom mirror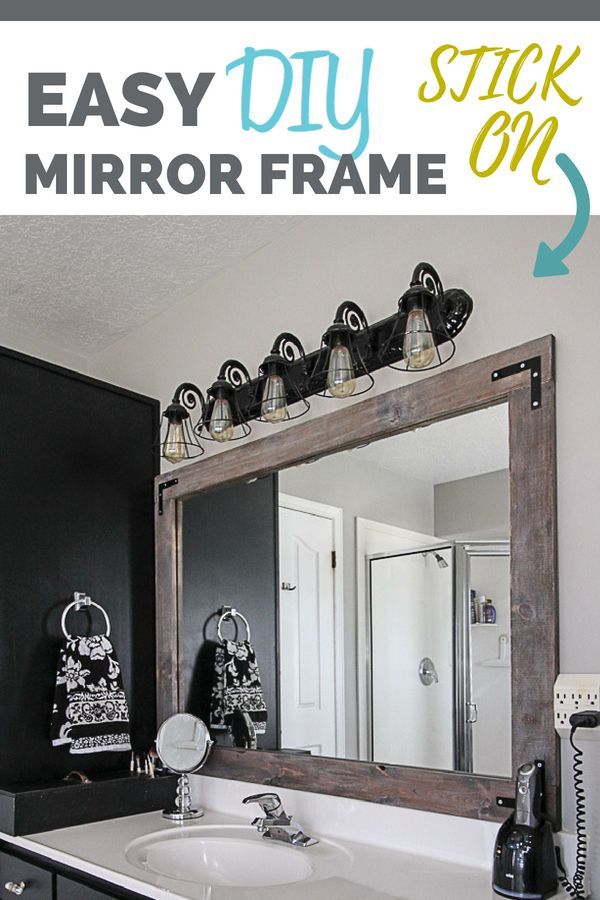 DIY Bathroom Mirror Frame (Without Removing Mirror Clips!) – Her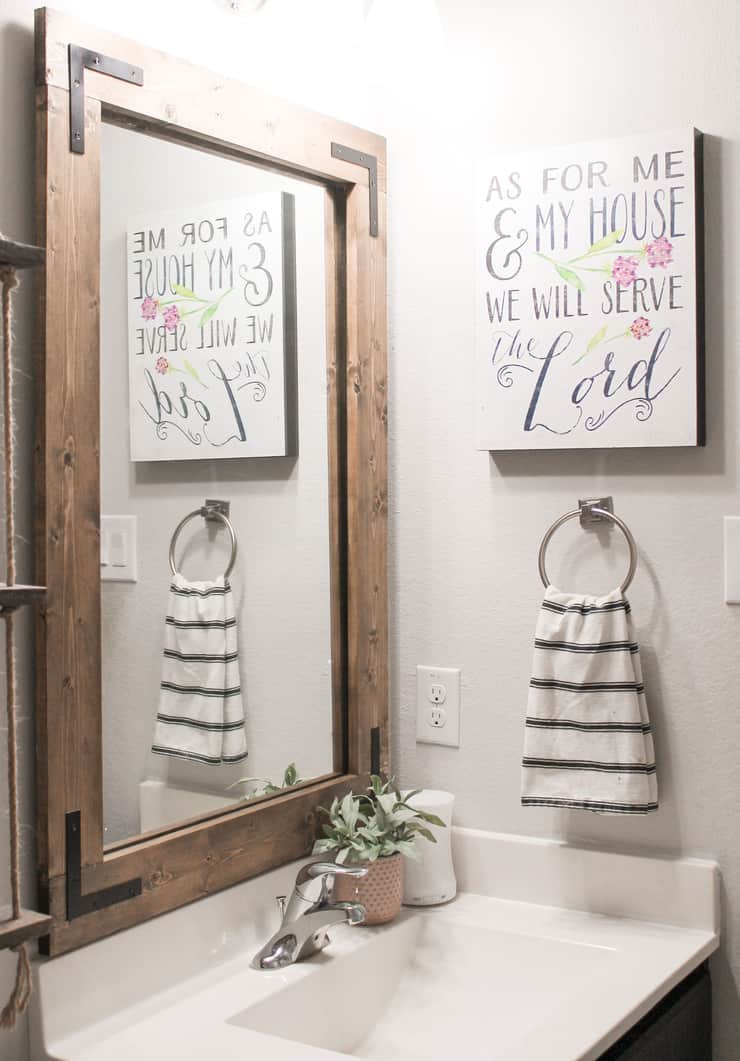 How to Frame a Mirror HGTV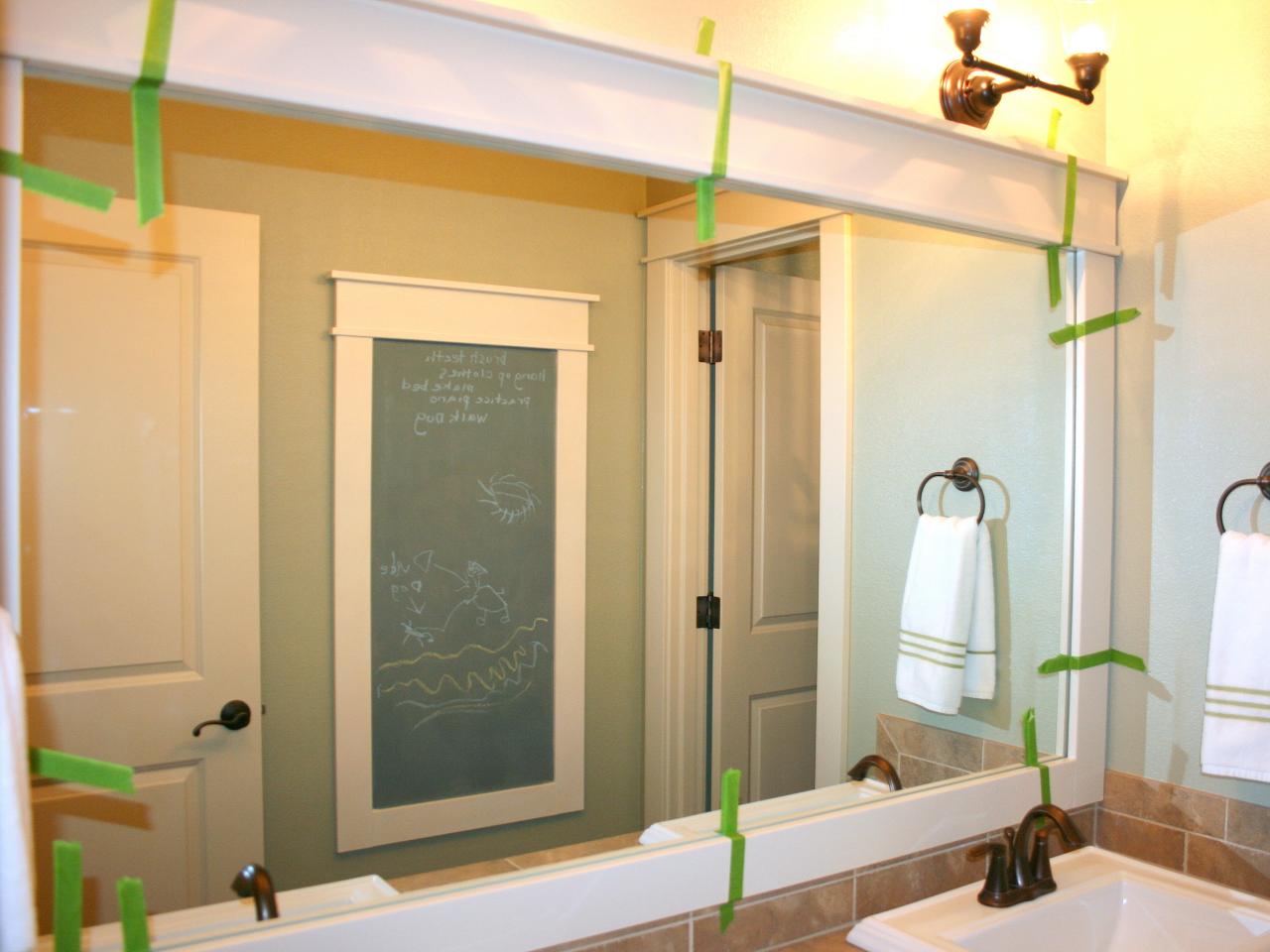 Related Posts: