Bathroom Storage Ideas on a Budget
Smart Bathroom Storage Hacks That Won't Break The Bank
Having ample storage in your bathroom is key to keeping it tidy and organized. However, bathroom storage solutions can get pricey. As someone living in an apartment on a budget, I've had to get creative with finding inexpensive ways to maximize my limited bathroom space. From repurposing household items to opting for multipurpose furniture, it's possible to DIY clever bathroom storage without spending a fortune. Read on for my best tips for affordable bathroom organization!
Use Wall Space Creatively
Wall space is prime real estate in small bathrooms. Take advantage of vertical storage opportunities to get items off your counters and free up floor space. Install pegboards or floating shelves on available wall areas to neatly store and display toiletries, towels, and other bathroom essentials. You can find inexpensive shelving units and wall-mounted accessories at hardware stores to utilize every inch.
Don't forget about the back of your bathroom door! Use over-the-door hooks and organizers to store things like hairdryers, robes, and extra towels. Hanging a small shoe organizer over your door creates handy dedicated compartments for toiletries and medicines too.
Repurpose Household Items
Before buying new storage furniture and containers, take a look around your home for items to repurpose. For example, empty ceramic planters or used food jars make great organizers for cotton balls, q-tips, and other small necessities.
Old toolboxes and plastic drawer sets work nicely for storing backup toilet paper rolls and other supplies. You can even transform a retro suitcase into a charming storage caddy. Get creative and give old things new life!
Multipurpose Furniture
When purchasing new furniture, look for multipurpose, space-saving designs. A vanity with built-in drawers and lower open shelving utilizes both floor and wall space efficiently. Many bath cabinets double as mirrors when closed and have shelves or racks behind the doors.
You can find corner cabinets, two-tier carts, and other smart multifunctional furniture to maximize every inch. The key is optimizing both vertical and horizontal storage. Aim for compact furnishings that serve multiple needs.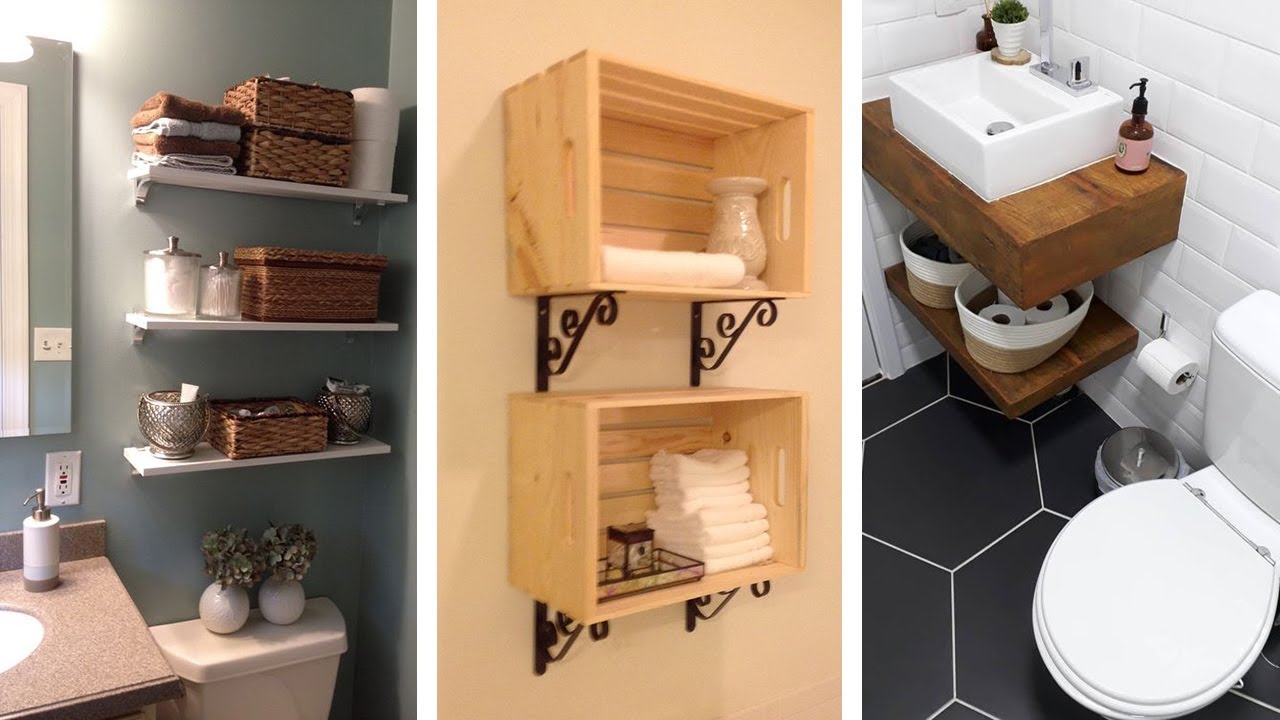 Take Advantage of Hidden Storage
Tuck away seldom-used items or bulky backups like towels and toilet paper in cleverly hidden spaces. An easy solution is installing pull-out drawers under the bathroom sink to conceal everything from cleaning supplies to extra toiletry overflow. Freestanding bathroom cabinets can do double duty storing backups and concealing pipes or plumbing.
If you have the budget, remodeling to add built-in storage nooks is worthwhile. Built-in drawers around the toilet area or recessed wall cabinets provide discreet space for stashing necessities and bathroom clutter.
Get Creative with Baskets and Bins
Affordable woven baskets, fabric bins, and storage containers are ideal for corralling bathroom items and keeping cabinets and drawers orderly. Use baskets stacked vertically to optimize shelf and cupboard space. Bins on slide-out tracks in cabinets or under-sink drawers maximize the use of back areas.
Match storage bins and baskets to your decor. Vintage-looking woven baskets have charm while sleek matching sets keep things uniform. Label bins and baskets so everyone knows where to find (and return!) toiletries.
Take It Up a Notch with DIY
If you're slightly handy, you can undertake some easy DIY projects to add customized bathroom storage on a budget. One of my favorite projects was transforming an old bookcase into a freestanding bathroom organizer using paint and new hardware.
Other easy DIY storage solutions include:
Turning a thrifted ladder into shelving
Using jacket hangers screwed into the wall to hold rolled towels
Converting glass bottles and jars into q-tip or cotton ball holders
Creating recessed shelves between wall studs for extra space
Don't be afraid to get creative with do-it-yourself storage! The options are endless.
Smart Storage for a Tidy Bathroom
With a mix of repurposed household items, affordable new organizers, and DIY projects, you can maximize every inch of storage no matter your bathroom's size or layout. The key is creatively using vertical and horizontal space, both hidden and visible. Tailor storage solutions to your unique space and bathroom necessities.
Avoid clutter and keep your most-used items within easy reach. Establish a place for everything, like backups and toiletries. With these budget-friendly bathroom storage hacks, you can enjoy a tidy space without breaking the bank! Let me know if you have any other clever small bathroom storage ideas in the comments below!
30 Brilliant DIY Bathroom Storage Ideas – Amazing DIY, Interior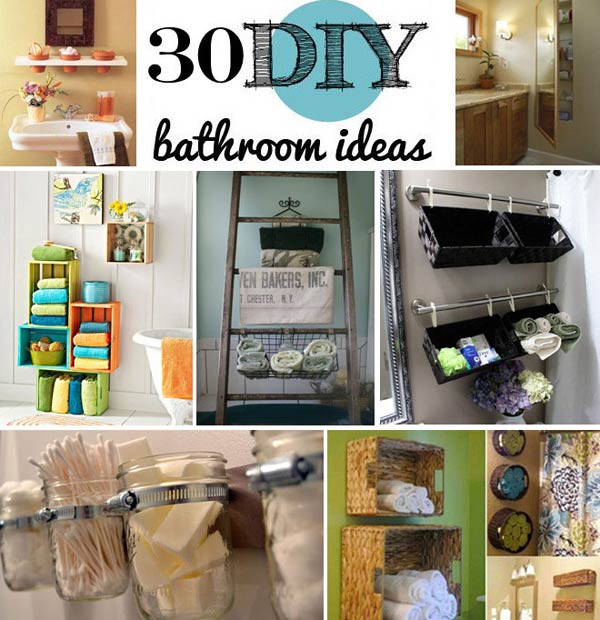 If you're struggling with limited storage in your bathroom, it's time to get creative and find some budget-friendly solutions. From repurposing household items to investing in a few key storage pieces, there are plenty of ways to maximize space and keep your bathroom organized without breaking the bank. In this article, we'll share some of our favorite bathroom storage ideas on a budget.
28 Clever Bathroom Organization Ideas – Fun Cheap or Free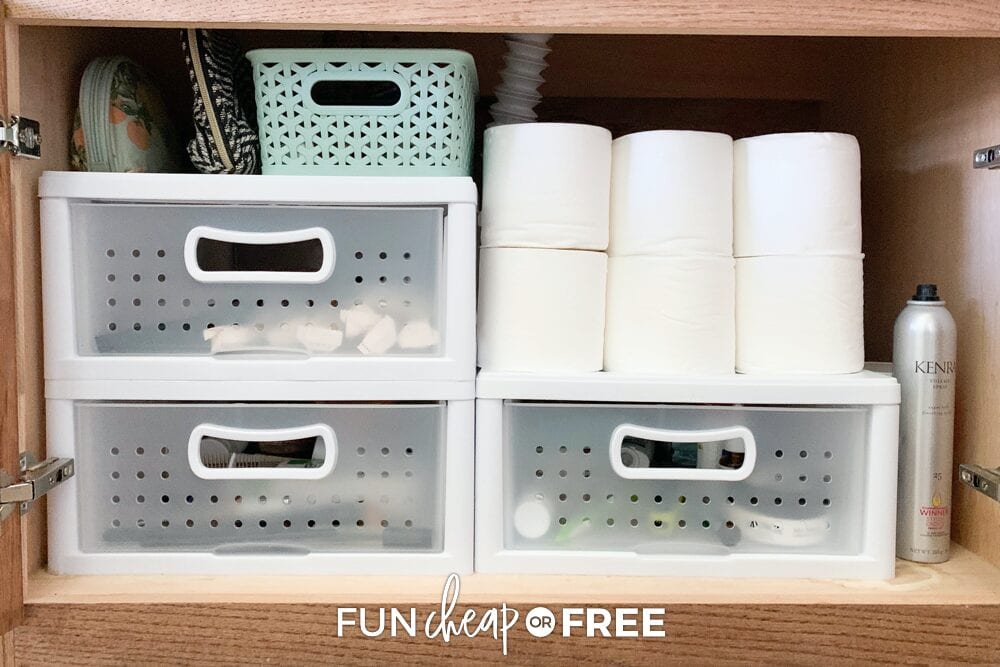 28 Clever Bathroom Organization Ideas – Fun Cheap or Free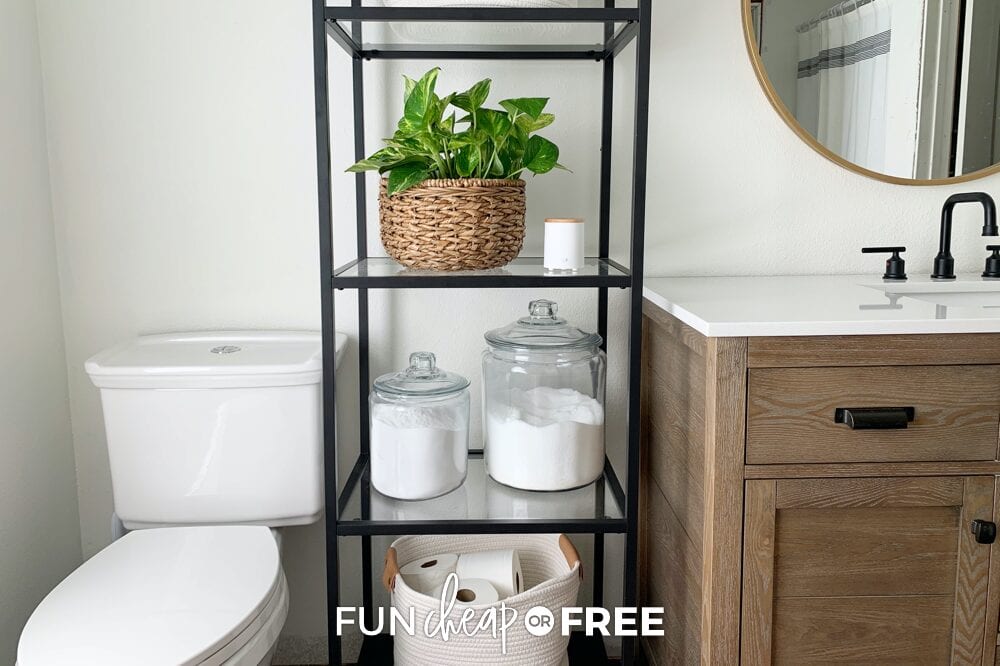 5 Cheap DIY Bathroom Storage Ideas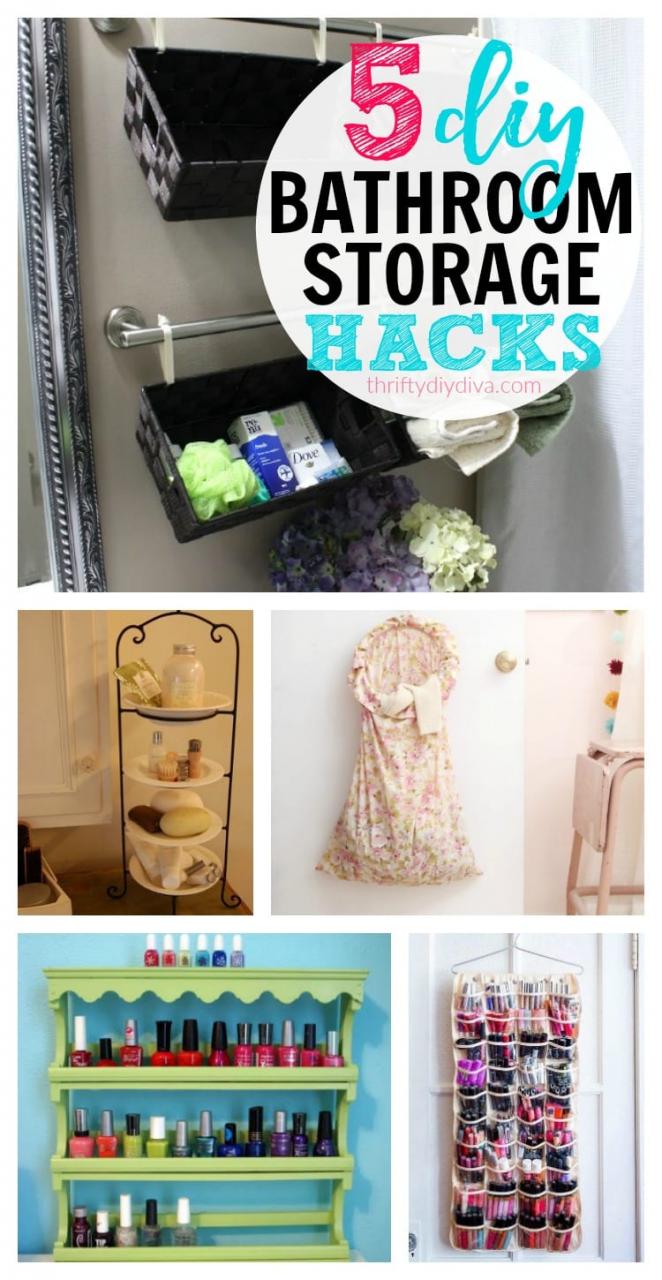 50 Dollar Store Bathroom Organization Ideas – Prudent Penny Pincher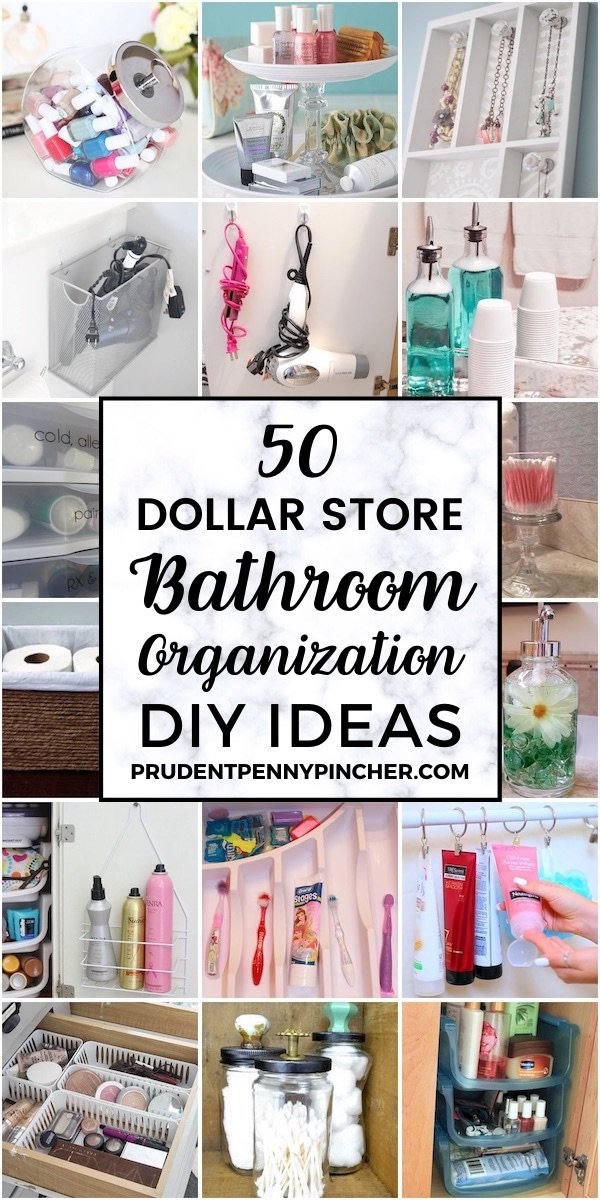 30 Brilliant Bathroom Organization and Storage DIY Solutions – DIY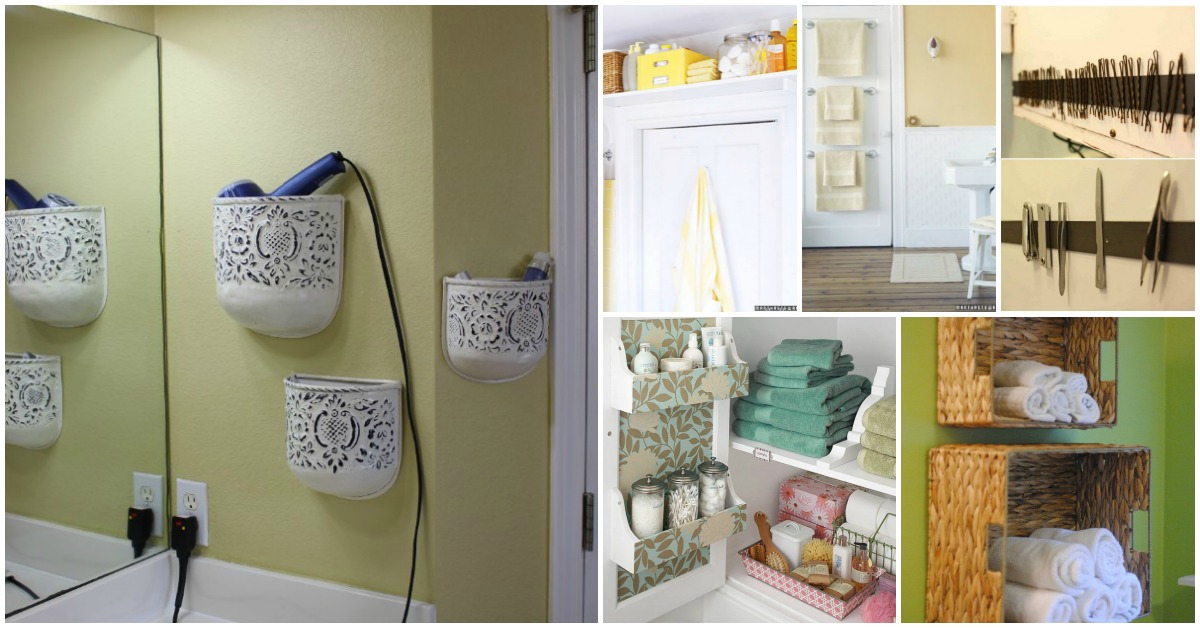 30+ Tidy DIY Bathroom Organization Ideas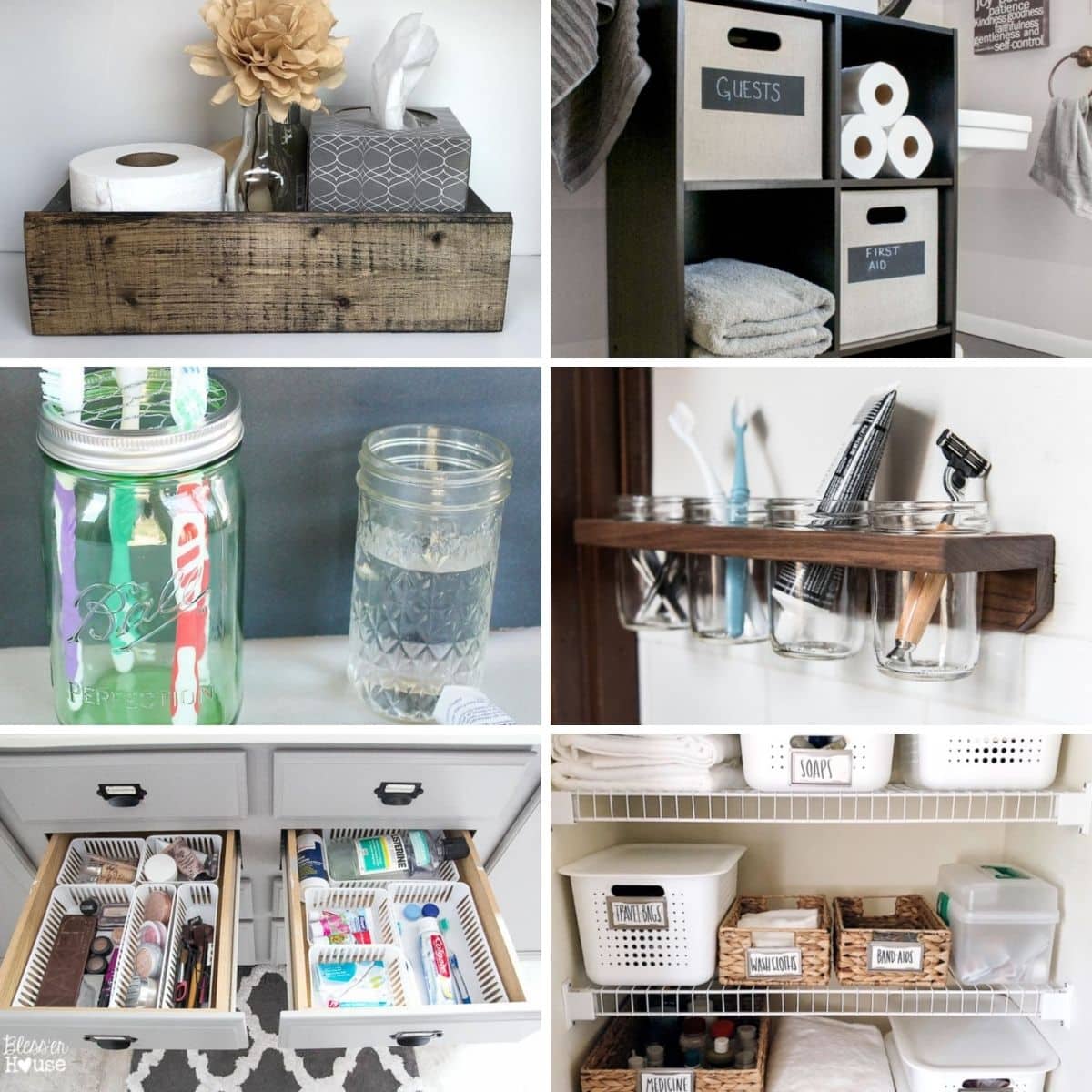 20 Smart Bathroom Storage Ideas That Will Impress You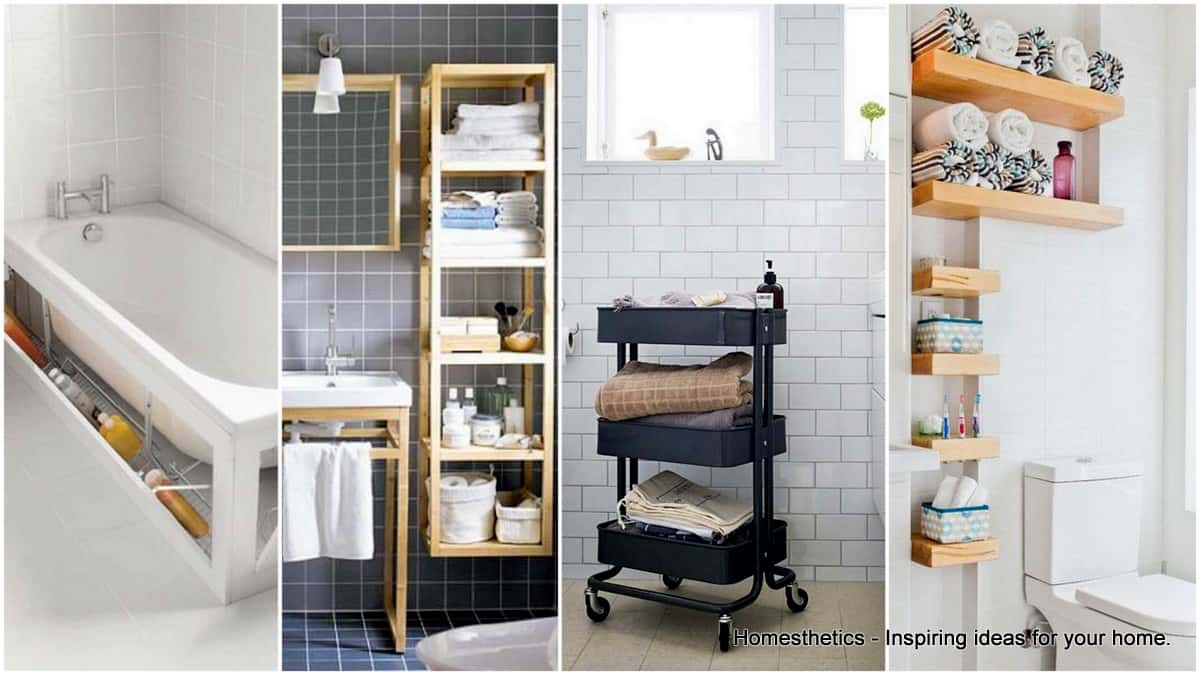 28 Clever Bathroom Organization Ideas – Fun Cheap or Free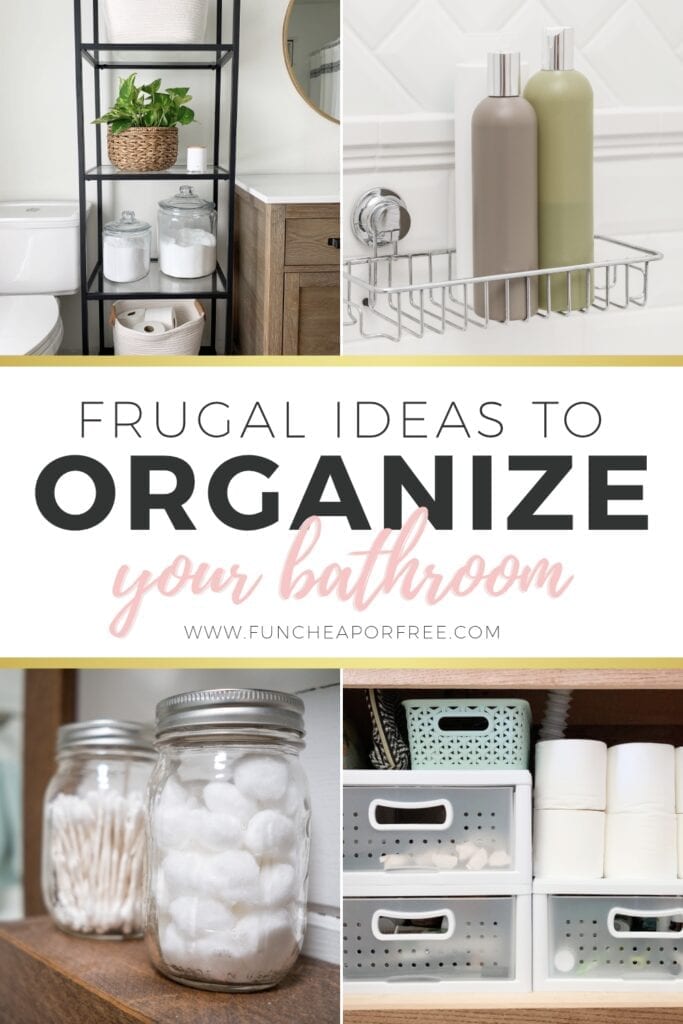 Clever Storage Hacks to Make the Most of Your Tiny Bathroom
25 Best Bathroom Organization Ideas – DIY Bathroom Storage Organizers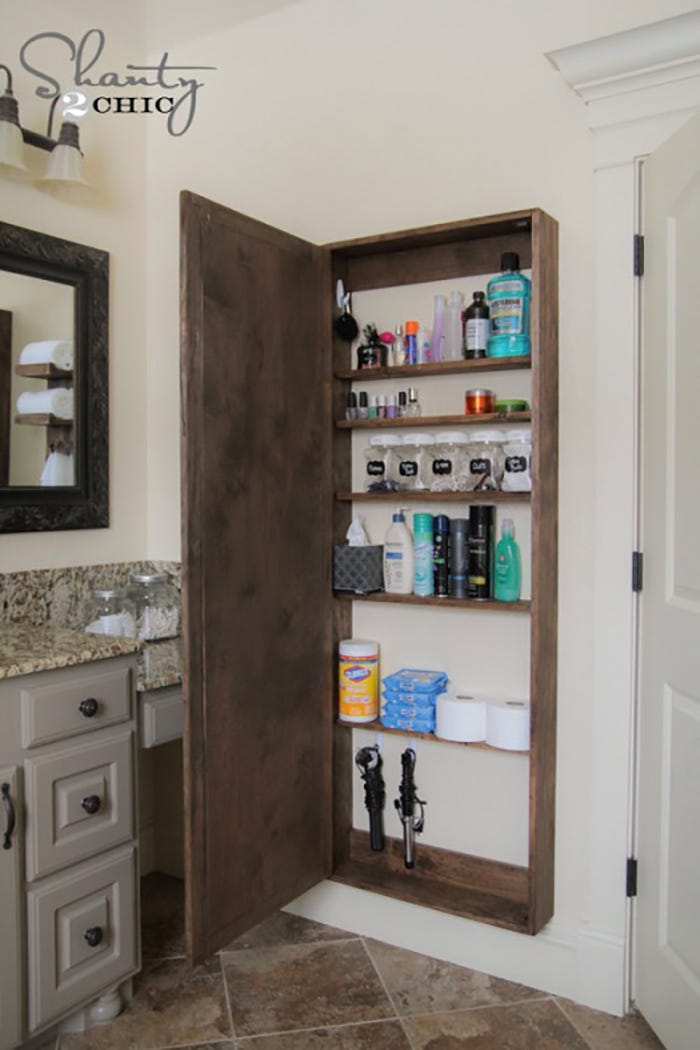 14 Fantastic Small Bathroom Organizing Ideas- A Cultivated Nest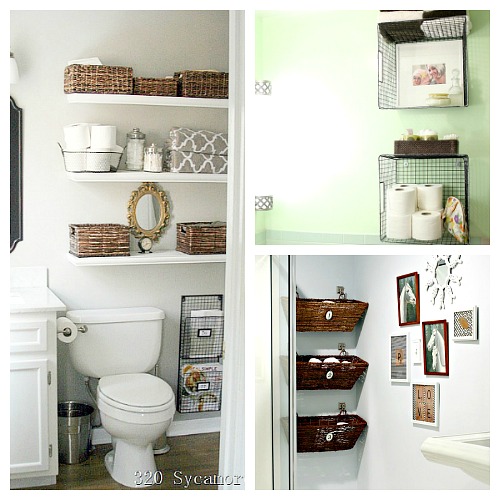 29 Bathroom Organization Ideas to Help You Get More Space
Bathroom Storage Ideas on a Budget
If you're like most people, you probably have a love-hate relationship with your bathroom. On one hand, it's a necessary and functional space in your home. On the other hand, it can be a cluttered and chaotic mess if you don't have enough storage space. If you're struggling with limited storage in your bathroom, don't worry – there are plenty of budget-friendly solutions to help you get organized and declutter your space.
One of the easiest and most cost-effective ways to add storage to your bathroom is by repurposing household items. Baskets and bins are great for storing towels and other linens, and an over-the-door organizer is perfect for holding beauty products and toiletries. You can even hang a shoe organizer on the back of the bathroom door to hold hair styling tools. Another simple solution is to install a tension rod in the shower and hang shampoo and conditioner bottles from it.
Another option is to invest in a few key storage pieces that can help maximize space in your bathroom. A hanging basket or shelf is a great way to store towels and other linens, and a corner shelf unit can provide extra storage for toiletries and other small items. A rolling cart or an over-the-toilet storage unit can also be useful for holding towels, toiletries, and cleaning supplies.
If you have wall space in your bathroom, be sure to utilize it. Install shelves or wall-mounted organizers to hold beauty products and other small items, and hang baskets or bins on the wall to store towels and other linens. You can even use adhesive hooks or stick-on baskets to hold hair styling tools and other small items.
There are plenty of budget-friendly bathroom storage ideas that can help you declutter and organize your space. Whether you choose to repurpose household items or invest in key storage pieces, there are many options available to help you make the most of your bathroom. Don't let limited storage space hold you back – try out some of these ideas and find what works best for you.
Related Posts: