Corner Shelf Design for Bathroom
Clever Corner Shelf Ideas to Maximize Your Bathroom Storage
Is your bathroom storage feeling unorganized and chaotic? Those pesky corners probably aren't being utilized to their full potential. Corner shelves are a great way to take advantage of what is often wasted space in bathrooms.
As a DIYer and apartment dweller, I've become a pro at installing creative corner shelves to hold extra toiletries, towels, and more in my tiny bathrooms over the years. Keep reading for my best tips on corner shelf design for the bathroom.
Floating Corner Shelves
One of the simplest corner shelf designs is floating shelves. These basic triangular shelves mount directly into the corner of your bathroom wall. They come in a variety of materials like wood, metal, or acrylic to match your decor.
I like to use floating shelves to display rolled hand towels, perfume bottles, or colorful ceramic soap dishes. Stagger two or three shelves at different heights for plenty of storage of real estate. Just be sure they are properly anchored into wall studs.
Built-In Cabinetry
For a high-end look, built-in corner cabinetry makes use of awkward space beautifully. While pricier to have custom-built, you can create storage specific to your needs. Opt for cabinetry with adjustable shelves, pull-out trays, and other functional elements.
Built-ins are great for concealing toilet paper rolls, backup towels, or other bathroom items you want hidden. Size the cabinetry to fit the exact corner dimensions for a seamless look. Include doors, drawers, or open shelving.
Freestanding Tower Storage
One of my favorite corner shelf designs for bathrooms is a freestanding tower unit. The tall, vertical silhouette fits neatly into wasted space and provides plenty of storage. Choose one with open shelves or a combination of shelves and drawers.
Corner towers are fantastic for storing extra toilet tissue, toiletries, and bath accessories. Place frequently used items on lower shelves for convenience. The tower shape maximizes storage capacity while taking up minimal floor space.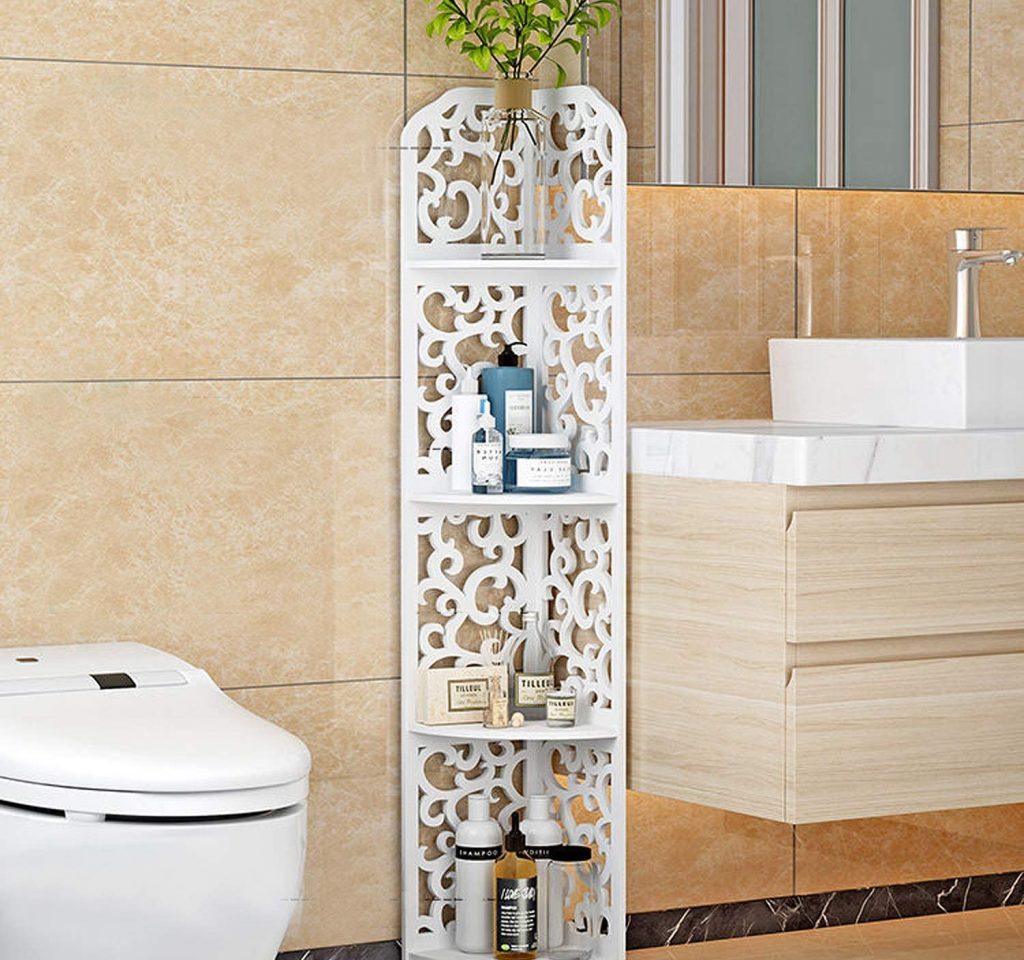 Corner Cabinet Above Toilet
Take advantage of the empty space above your toilet tank by installing a corner cabinet. This creates great storage that's off the floor and out of the way. Look for wall-mounted cabinets with doors to conceal items like backup supplies.
For extra functionality, opt for a cabinet with interior adjustable shelves. Spinning "lazy susan" style corner cabinets allow you to access items easily. Just be conscious of the depth to have clearance from the tank.
DIY Corner Shelves
If you're handy, you can create custom corner shelves on a budget. All it takes is some basic shelving, brackets, and wood cut at an angle to fit perfectly in corners. Stain or paint the DIY shelves to coordinate with your bathroom's look.
You can make floating shelves, a tower unit, cubbies, or anything your storage needs call for. The benefit of DIY is designing something tailored to your exact space and storage requirements.
Bathroom Storage Benches
For a unique touch, place a narrow storage bench diagonally into a bathroom corner. Look for a bench with a hinged seat that lifts to reveal interior storage. These are great for stashing extra bathroom items like toiletries.
The bench becomes a two-in-one piece providing discreet storage as well as bonus seating in your bathroom. Be sure to measure the corner dimensions so the bench fits well. Add a cushion to the seat for comfort.
Rotating Corner Shelves
If you want to get really creative, rotating corner shelves make excellent use of triangular space! The round, spinning shelves can be used to neatly organize anything from makeup to toilet paper rolls.
I love the whimsical look of round corner shelves. The rotating design is also functional, allowing easy access to stored items. Just be mindful of the weight since corner shelves can get heavy. Secure them properly into studs.
Maximize Your Bathroom Storage
Hopefully, these corner shelf ideas have inspired you to utilize every inch of your bathroom creatively. Take measurements of corners and other unused spaces to determine what size and shape of shelves will work.
Corner shelves open up a world of possibilities for both open and concealed storage. Have fun designing your perfect custom shelves to organize your bathroom! Let me know which designs are your favorite.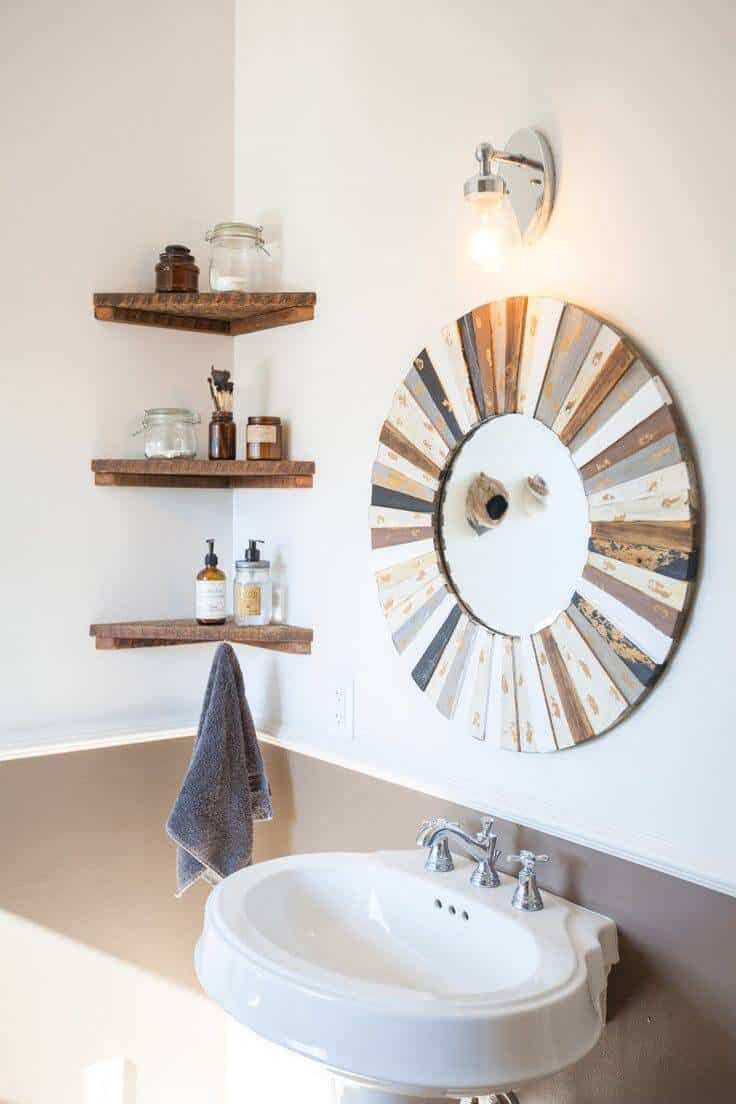 Adjustable Bathroom Corner Shelf Rack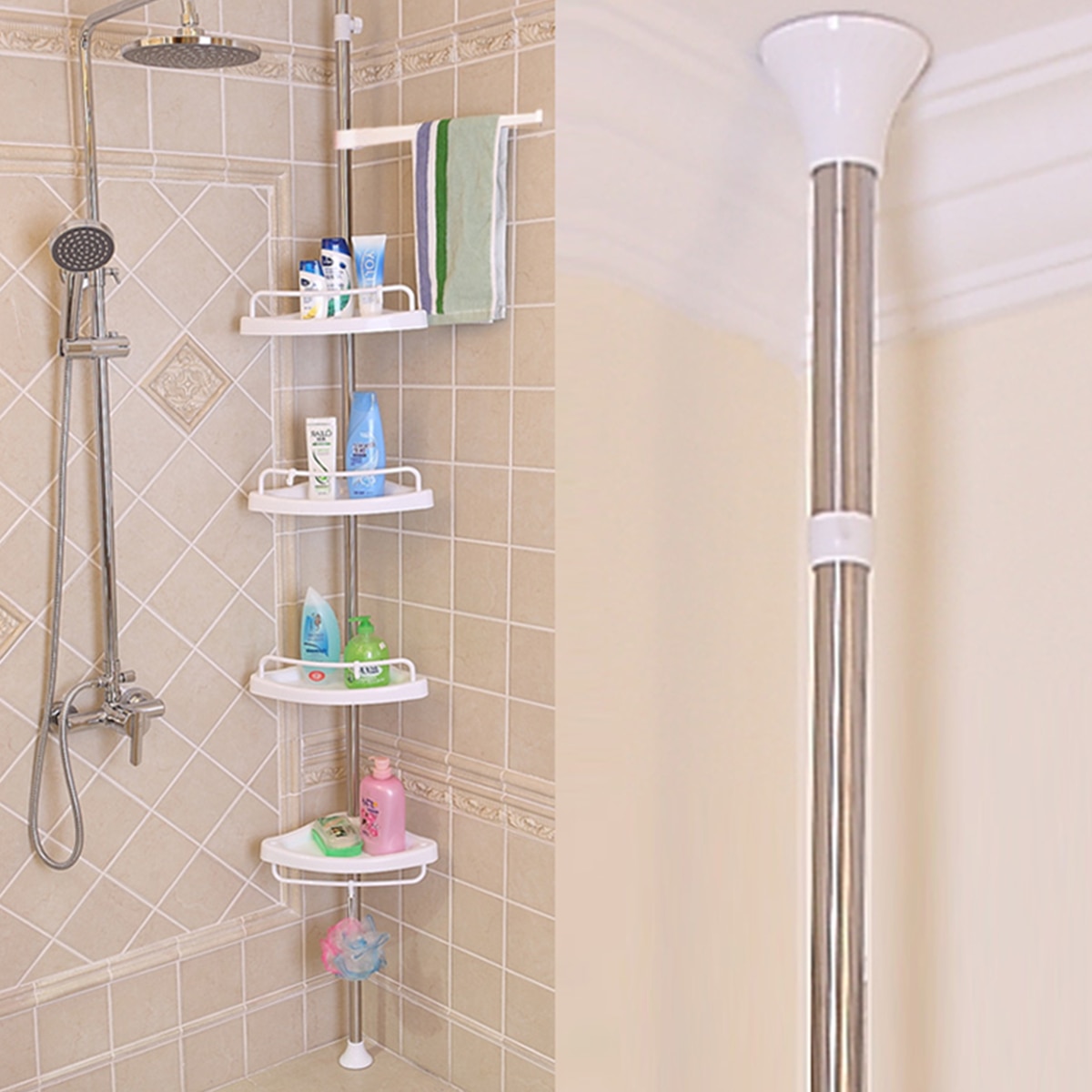 VESKEN Corner shelf unit – white 13x13x28 "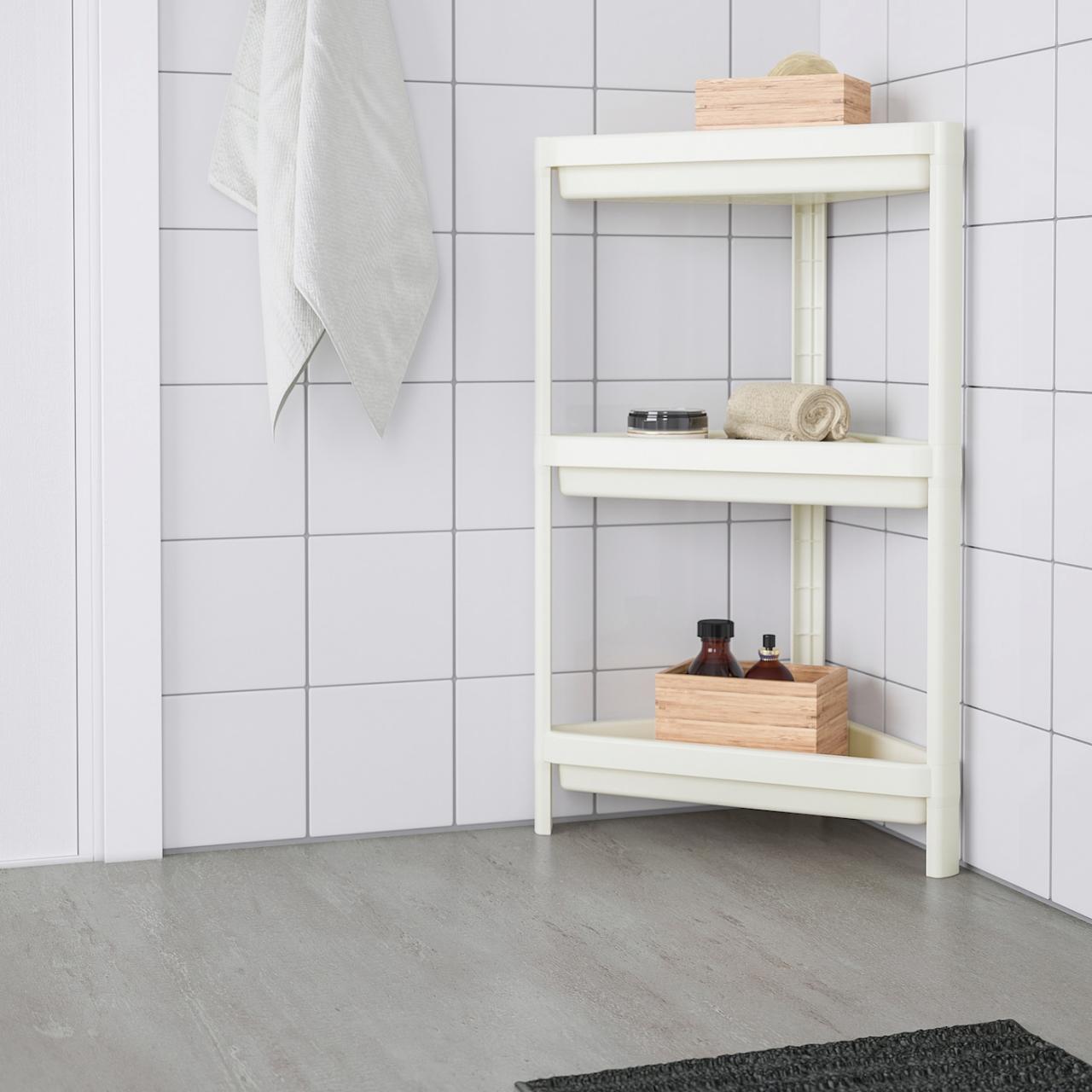 41 Brilliant Bathroom Corner Design Shelves That Youu0027ll Adore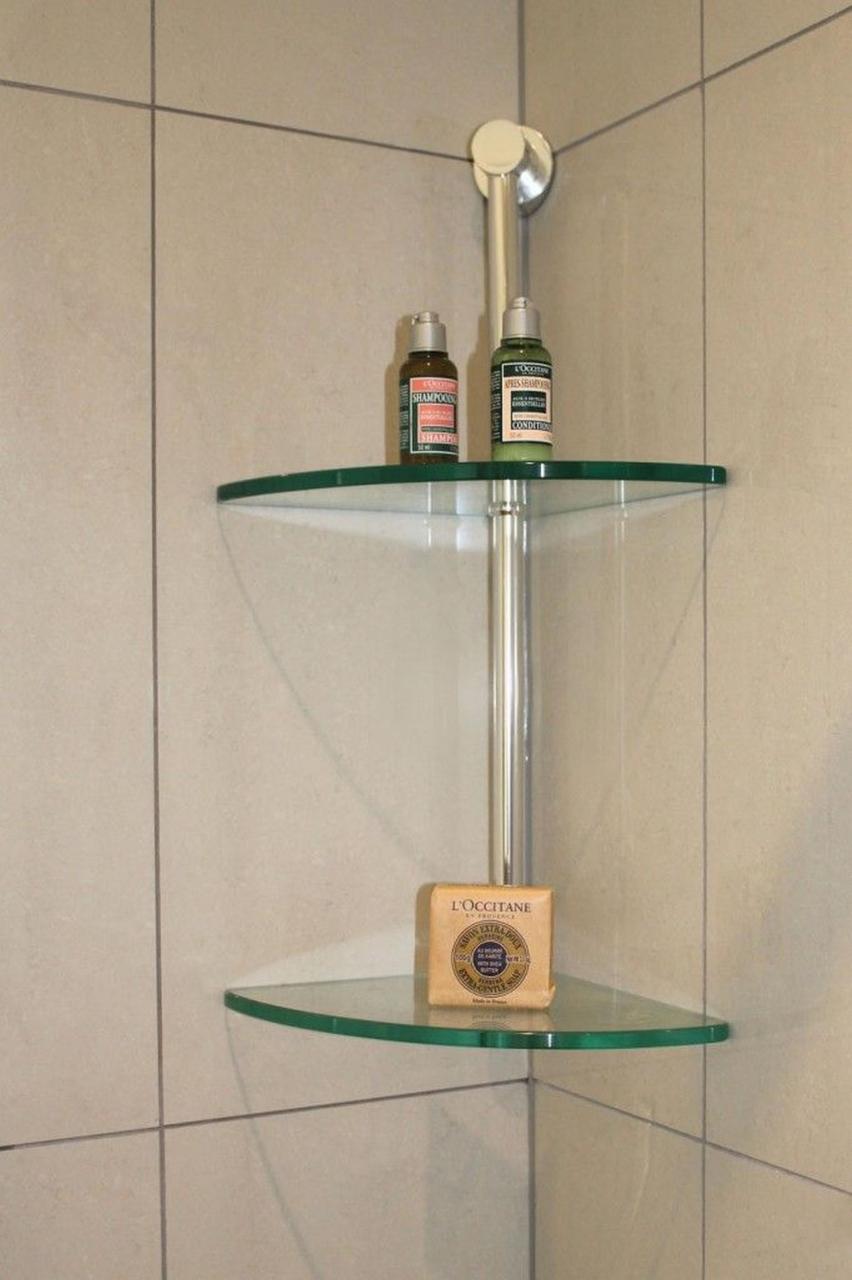 13 Bathroom Corner Shelves for Extra Storage in Tight Spaces
2 Tier Corner Shelf Storage Organizer with Towel Hooks, Idea for Kitchen and Bathroom, Shower Basket, Solid Brass Material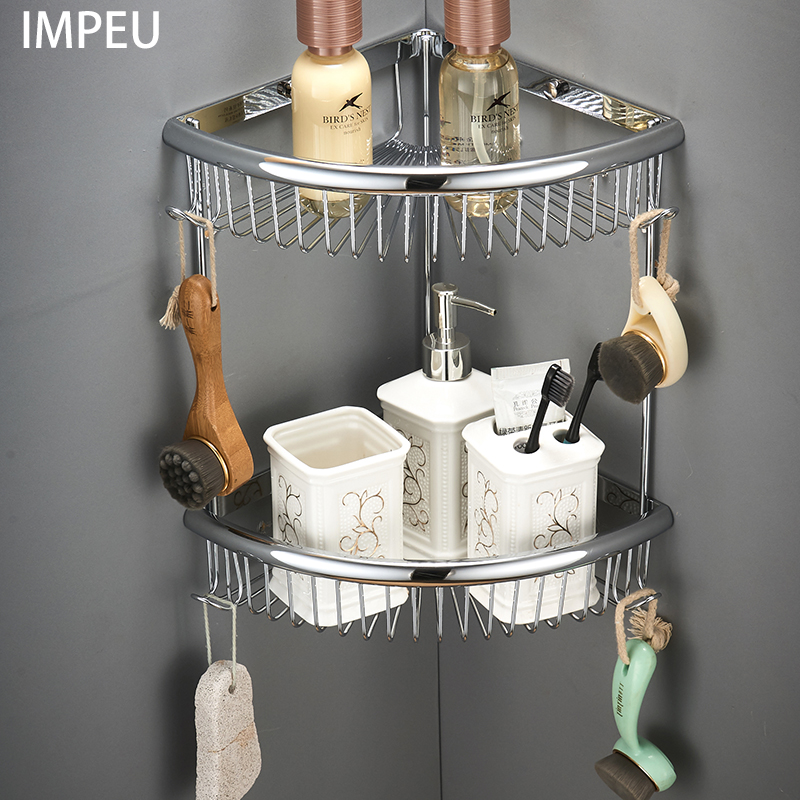 Wythe Corner House: Contemporary Interior of A House with Unique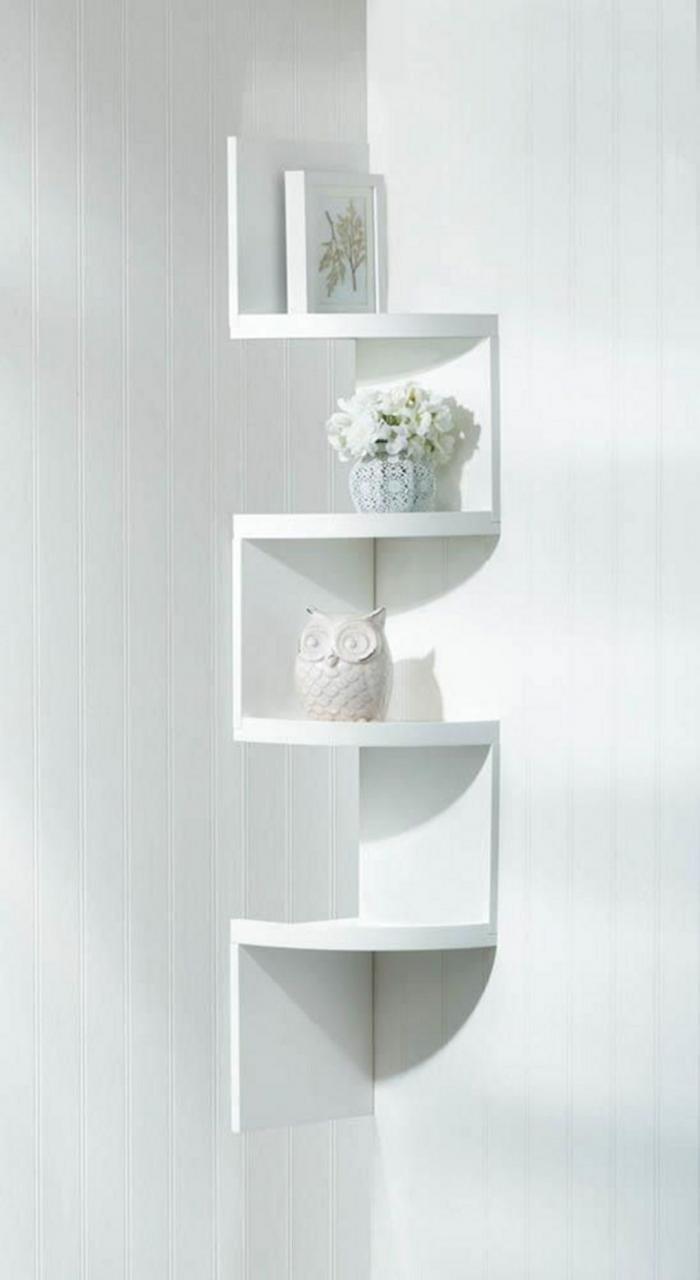 25+ Best DIY Bathroom Shelf Ideas and Designs for 2021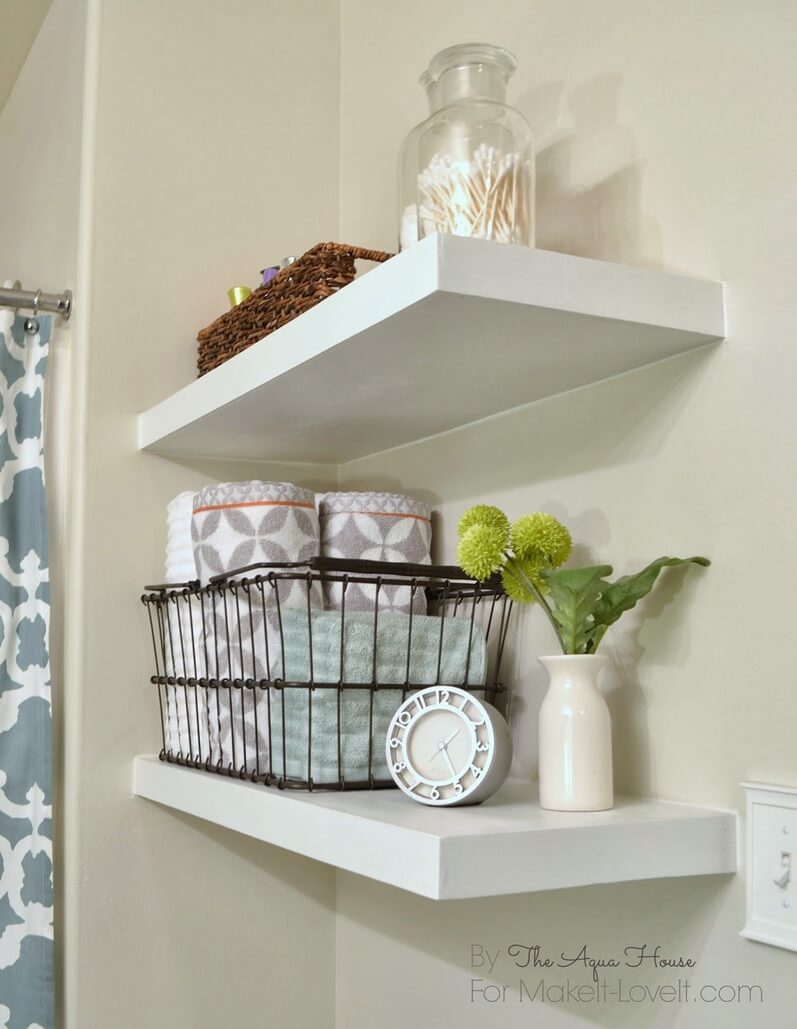 DIY Corner Shelf Ideas For Your Next Weekend Project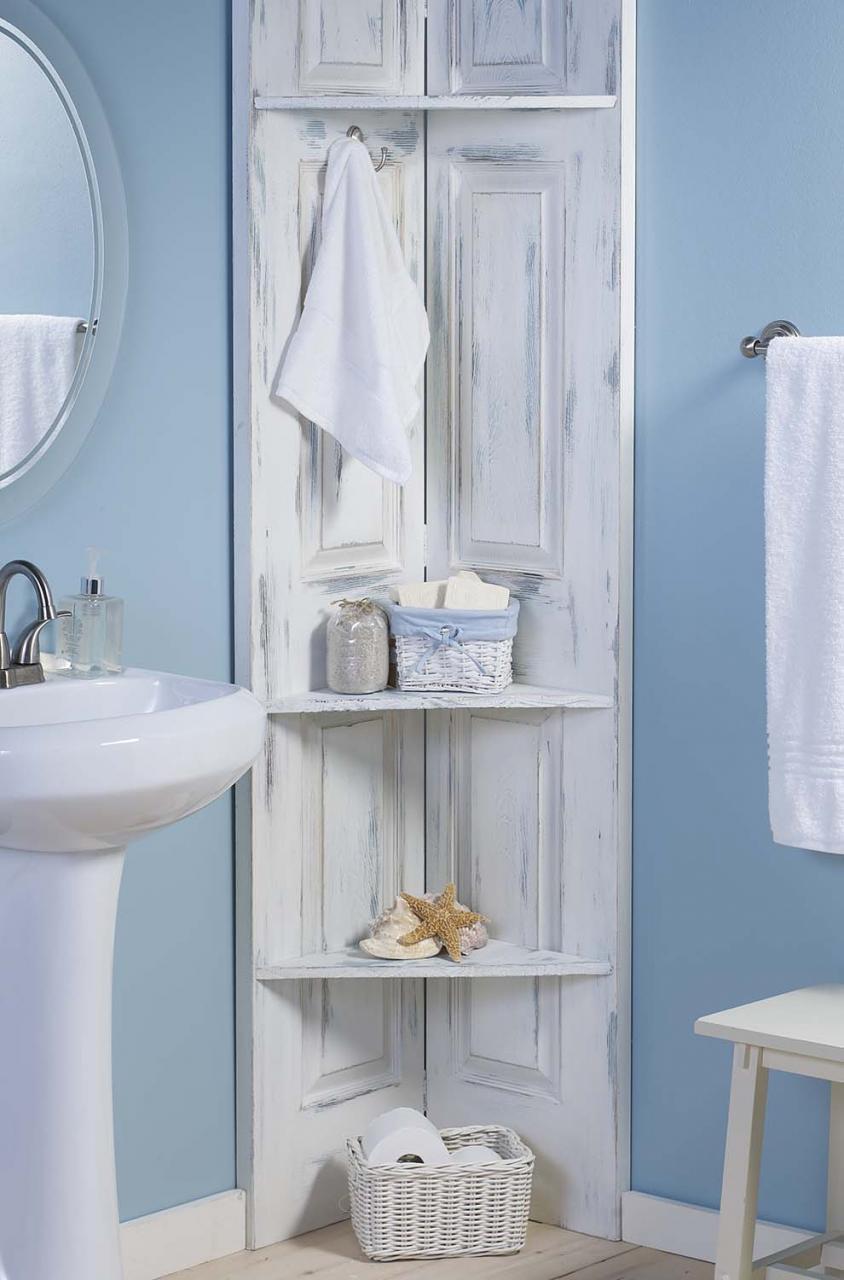 32 Grand Floating Corner Shelf Designs for New Renovation Inspiration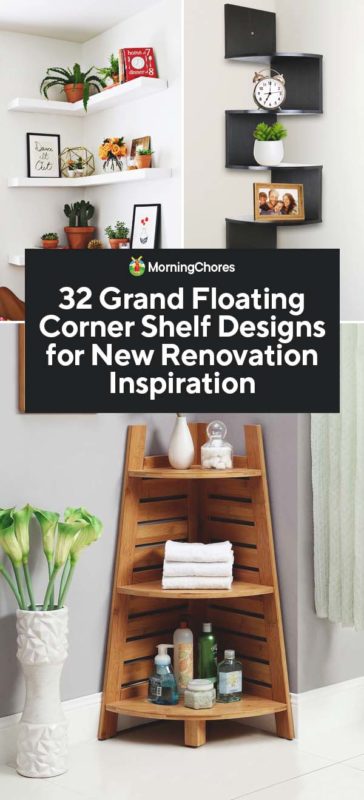 Amazon.com: ROGMARS Industrial Bathroom Corner Shelf Rustic Pipe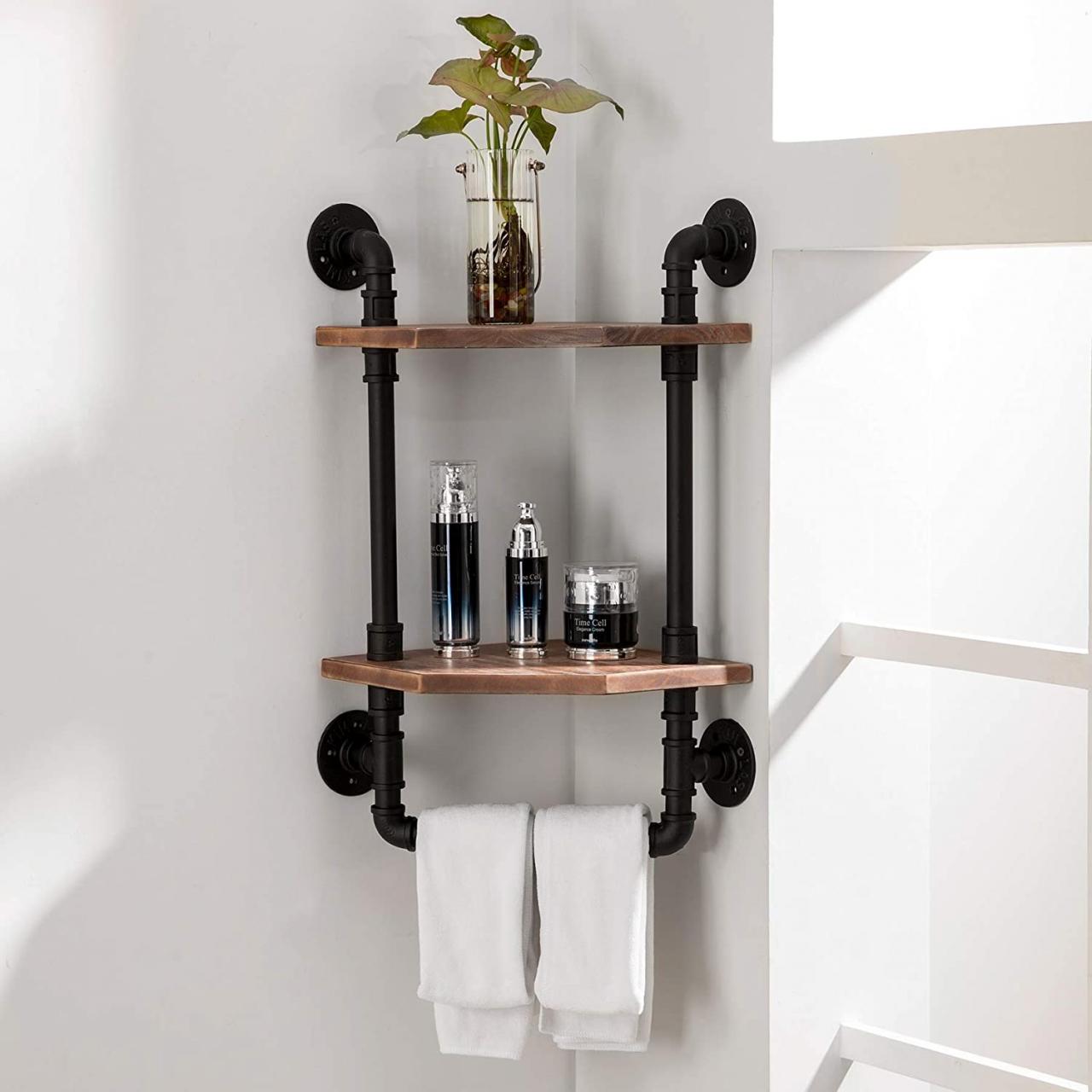 23 Stunningly Corner Shelf Ideas A Guide for Housekeeping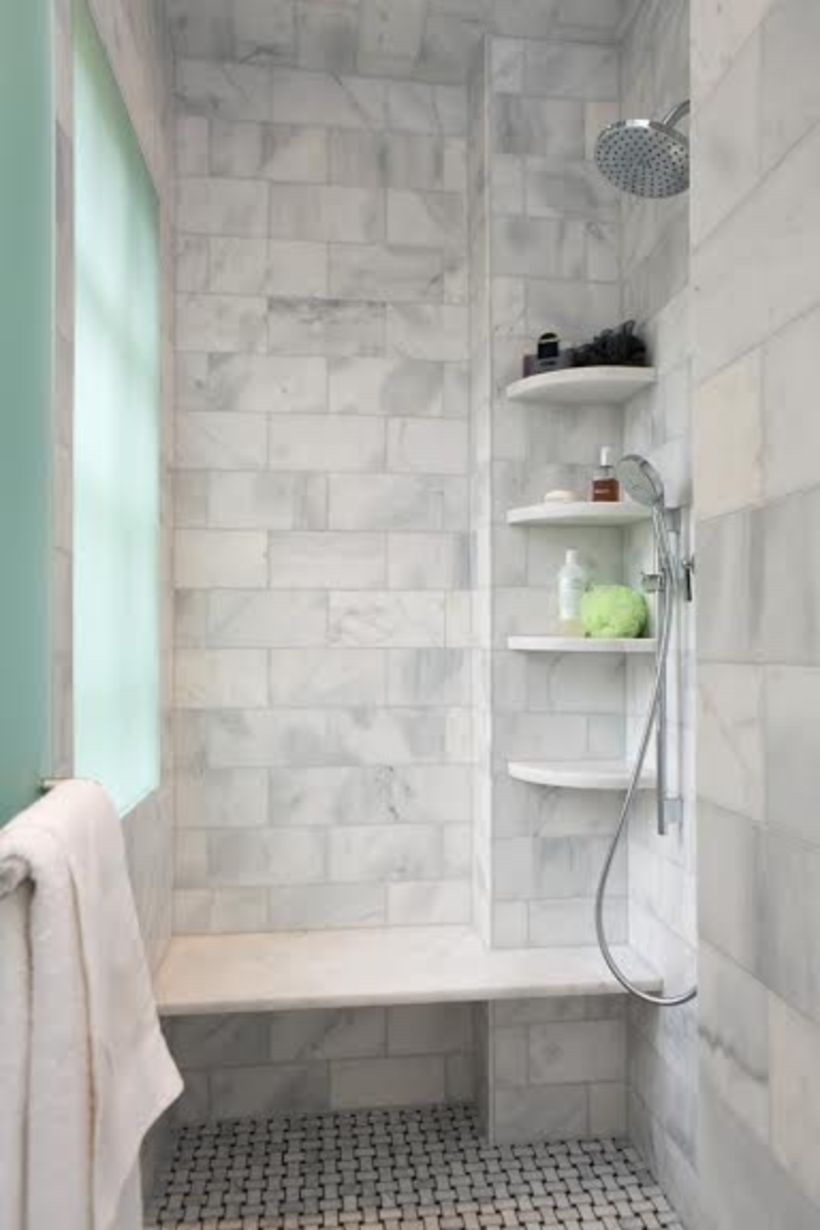 Hoomtaook Adhesive Corner Shelf Bathroom Shower Caddy Organizer for Kitchen Toilet No Drilling 2-tier Bathroom Corner Shelves Shower Caddies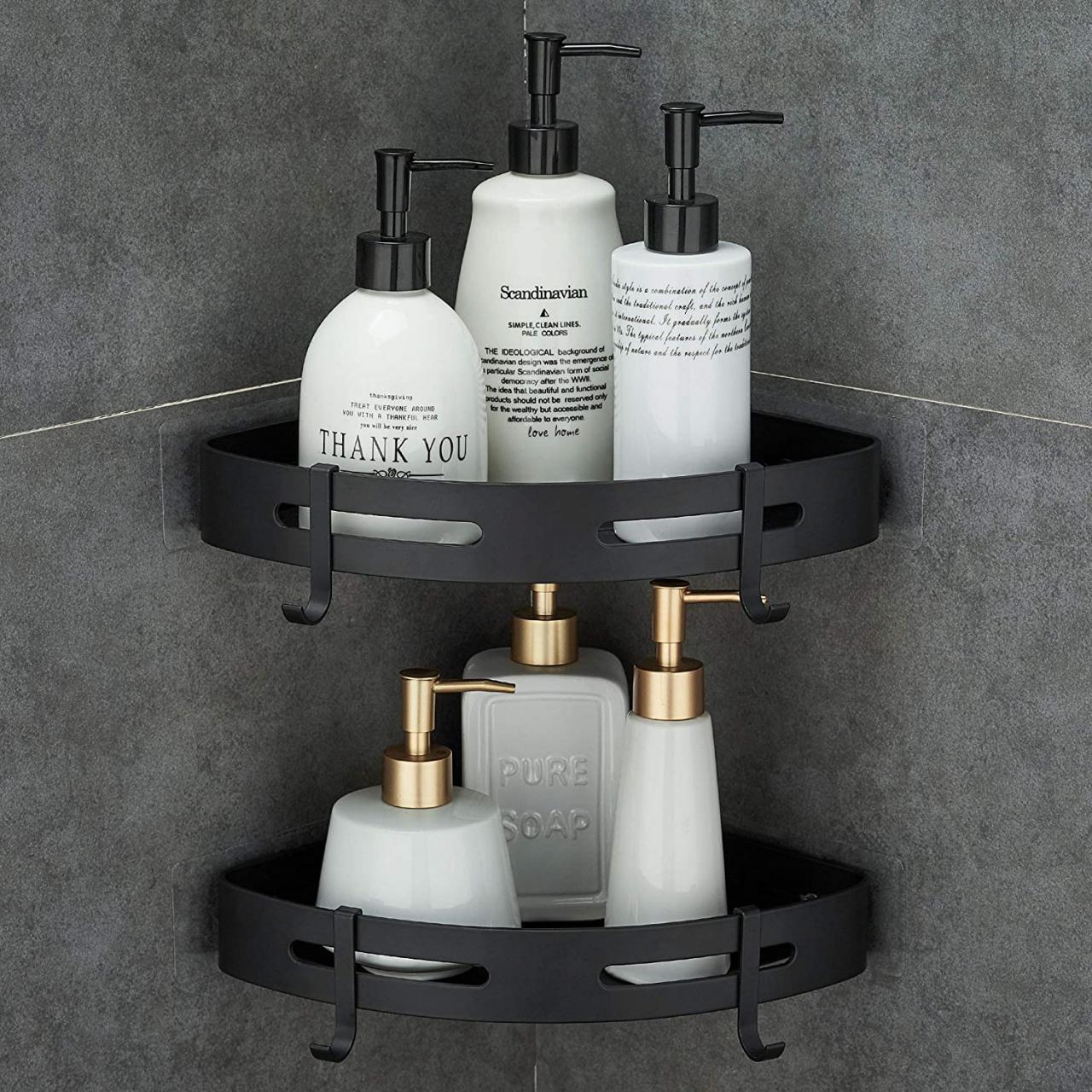 Related Posts: