French Style Bathroom Accessories
The Charm of French Style Accessories
When it comes to bathroom decor, French style accessories can transform an ordinary space into a charming and elegant retreat. With their timeless appeal and attention to detail, these accessories add a touch of sophistication to any bathroom. Let's talk about the charm of French style accessories and how they can elevate the overall look and feel of your bathroom.
Vintage-inspired Vanity Mirrors:
Vintage-inspired vanity mirrors are a staple in French style bathrooms. These ornate mirrors with intricate frames exude elegance and add a touch of old-world charm to your bathroom. Opt for mirrors with gold or silver finishes to create a truly luxurious feel.
Lavish Towel Bars and Hooks:
French style bathrooms often feature lavish towel bars and hooks that not only serve a functional purpose but also act as decorative elements. Look for towel bars and hooks with intricate designs, such as fleur-de-lis motifs or scrollwork, to enhance the French aesthetic in your bathroom.
Classic Porcelain Accessories:
Classic porcelain accessories, such as soap dishes, toothbrush holders, and lotion dispensers, are quintessential French style elements. Choose pieces with delicate floral patterns or scalloped edges to add a touch of elegance and refinement to your bathroom.
Opulent Chandeliers:
To create a truly luxurious ambiance, consider installing an opulent chandelier in your bathroom. Chandeliers not only provide ample lighting but also serve as eye-catching focal points. Opt for crystal or glass chandeliers with intricate designs to elevate the overall aesthetic of your space.
French-inspired Vanity Stools and Benches:
Complete the French style look in your bathroom with a beautiful vanity stool or bench. Look for pieces upholstered in luxurious fabrics such as velvet or silk, and choose designs with cabriole legs or tufted details. These seating options not only add a touch of glamour but also provide a functional and comfortable space for getting ready.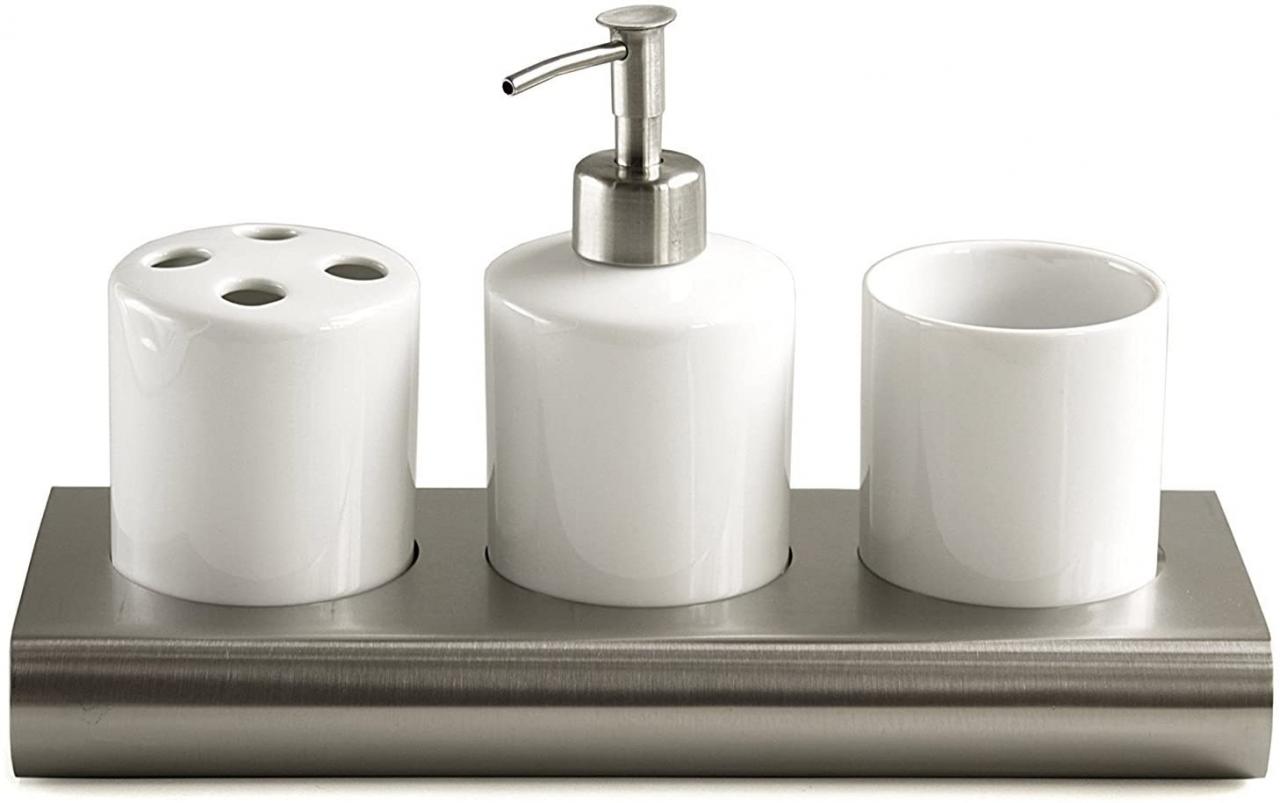 Must-Have French Style Bathroom Accessories
French style bathroom accessories are known for their timeless elegance. These carefully curated pieces add a touch of sophistication and refinement to any bathroom decor. Below are the must-have French style accessories that can infuse your bathroom with timeless elegance.
Clawfoot Bathtub: A clawfoot bathtub is a classic French style element that exudes elegance and luxury. These freestanding tubs with their graceful curves and vintage charm instantly become the focal point of any bathroom. Choose a bathtub with a white or porcelain finish for an authentic French style look.
Ornate Faucets and Fixtures: Upgrade your bathroom with ornate faucets and fixtures that showcase intricate details and craftsmanship. Look for faucets with cross handles, ornate spouts, and vintage-inspired finishes like brushed nickel or antique brass. These small details will add a touch of elegance to your bathroom's overall aesthetic.
Marble Countertops: Marble countertops are synonymous with luxury and sophistication. Incorporating marble surfaces in your bathroom adds a timeless elegance that is characteristic of French style. Choose polished marble countertops in shades of white or gray for a refined and classic look.
Delicate Wall Sconces: Illuminate your bathroom with delicate wall sconces that exude a soft and warm glow. Opt for sconces with antique finishes, intricate designs, and glass shades for an authentic French style touch. These light fixtures not only provide functional lighting but also enhance the overall ambiance of your bathroom.
Linen Shower Curtains and Window Treatments: To infuse your bathroom with a touch of French elegance, consider using linen shower curtains and window treatments. Linen fabric with its natural texture and soft drape adds a relaxed yet sophisticated appeal to your bathroom. Choose curtains in neutral tones or subtle floral prints for a truly French-inspired aesthetic.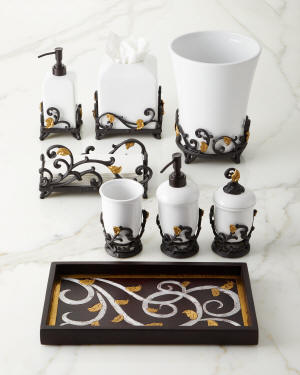 How to Incorporate French Style into Your Bathroom
If you're looking to bring a touch of Parisian flair into your bathroom, incorporating French style elements is the way to go. French style bathrooms are known for their elegance, sophistication, and effortless chic. We will learn how to incorporate French style into your bathroom and create a space that exudes Parisian charm.
Soft Pastel Color Palette: Parisian bathrooms often feature a soft pastel color palette that creates a soothing and romantic ambiance. Opt for colors like pale pink, mint green, or powder blue for your walls or tiles. These delicate hues will transform your bathroom into a serene and inviting space.
Vintage-inspired Vanity: A vintage-inspired vanity is a key element in a Parisian-style bathroom. Look for vanities with ornate details, such as cabriole legs, curved edges, and intricate hardware. Choose a vanity in a distressed finish or opt for a repurposed antique piece to add a touch of authenticity.
Statement Wallpaper: Add a dose of Parisian charm to your bathroom with statement wallpaper. Look for wallpapers with classic French motifs like toile, damask, or floral patterns. These wallpapers will instantly transform your bathroom into a space reminiscent of a stylish Parisian apartment.
Luxurious Fabrics: Incorporate luxurious fabrics into your bathroom decor to enhance the Parisian flair. Consider adding a plush rug, a velvet or silk shower curtain, or even a chaise lounge upholstered in sumptuous fabric. These textiles will add a touch of opulence and sophistication to your bathroom.
Vintage Artwork and Mirrors: Complete the Parisian look by adorning your bathroom walls with vintage artwork and mirrors. Choose framed prints of iconic Paris landmarks, such as the Eiffel Tower or the Louvre, to create a sense of place. Hang vintage-style mirrors with ornate frames to add a touch of glamour and reflect light throughout the space.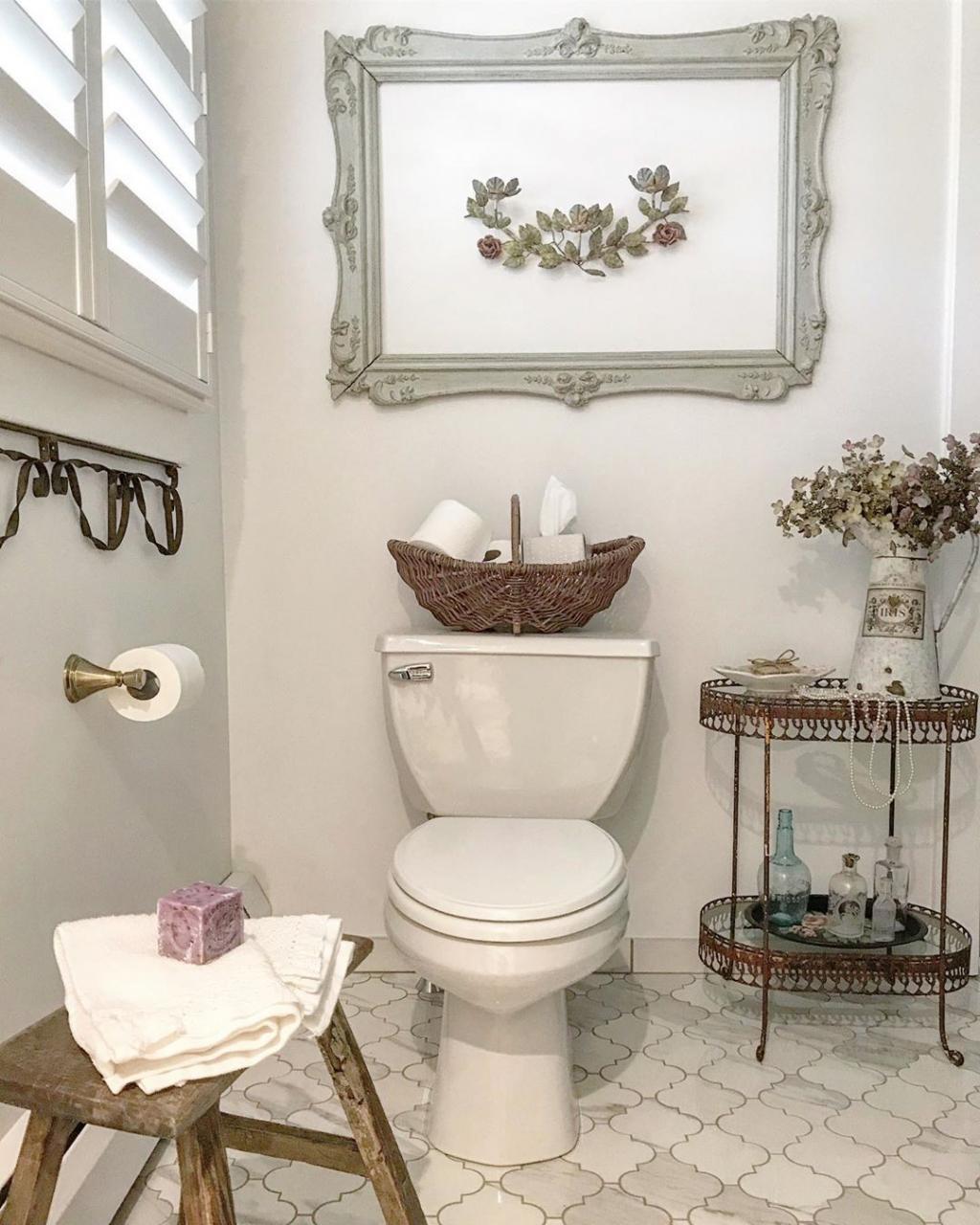 The Finest French Bathroom Accessories
French bathroom accessories are known for their attention to detail and luxurious craftsmanship. From opulent materials to intricate designs, these accessories elevate any bathroom into a realm of luxury. Below are the finest French bathroom accessories that will add a touch of extravagance to your space.
Crystal Vanity Sets: Crystal vanity sets exude luxury and elegance. Look for sets that include a crystal tray, a soap dispenser, and a toothbrush holder. These accessories will bring a touch of glamour to your bathroom countertop and create a spa-like atmosphere.
Gilded Mirrors: Gilded mirrors are a hallmark of French luxury. These mirrors feature ornate frames with gold leaf or gold-tone finishes. Hang a gilded mirror above your vanity or on an accent wall to add a touch of decadence and create a focal point in your bathroom.
Hand-painted Porcelain Accessories: Hand-painted porcelain accessories showcase the artistry and craftsmanship of French artisans. Look for pieces adorned with delicate floral patterns or scenic motifs to infuse your bathroom with a sense of refinement and beauty. From soap dishes to tissue box covers, these accessories will elevate the luxury quotient of your bathroom.
Brass and Crystal Faucets: Upgrade your bathroom fixtures with brass and crystal faucets for a truly luxurious feel. These faucets combine the elegance of crystal handles with the timeless appeal of brass. The combination of these materials adds a touch of sophistication and opulence to your bathroom.
Plush Towels and Bathrobes: Indulge in the finest linens for your bathroom by opting for plush towels and bathrobes. Look for Egyptian cotton or bamboo towels with a high thread count for a luxurious and soft feel. Choose bathrobes made from high-quality fabrics like silk or cashmere for the ultimate pampering experience.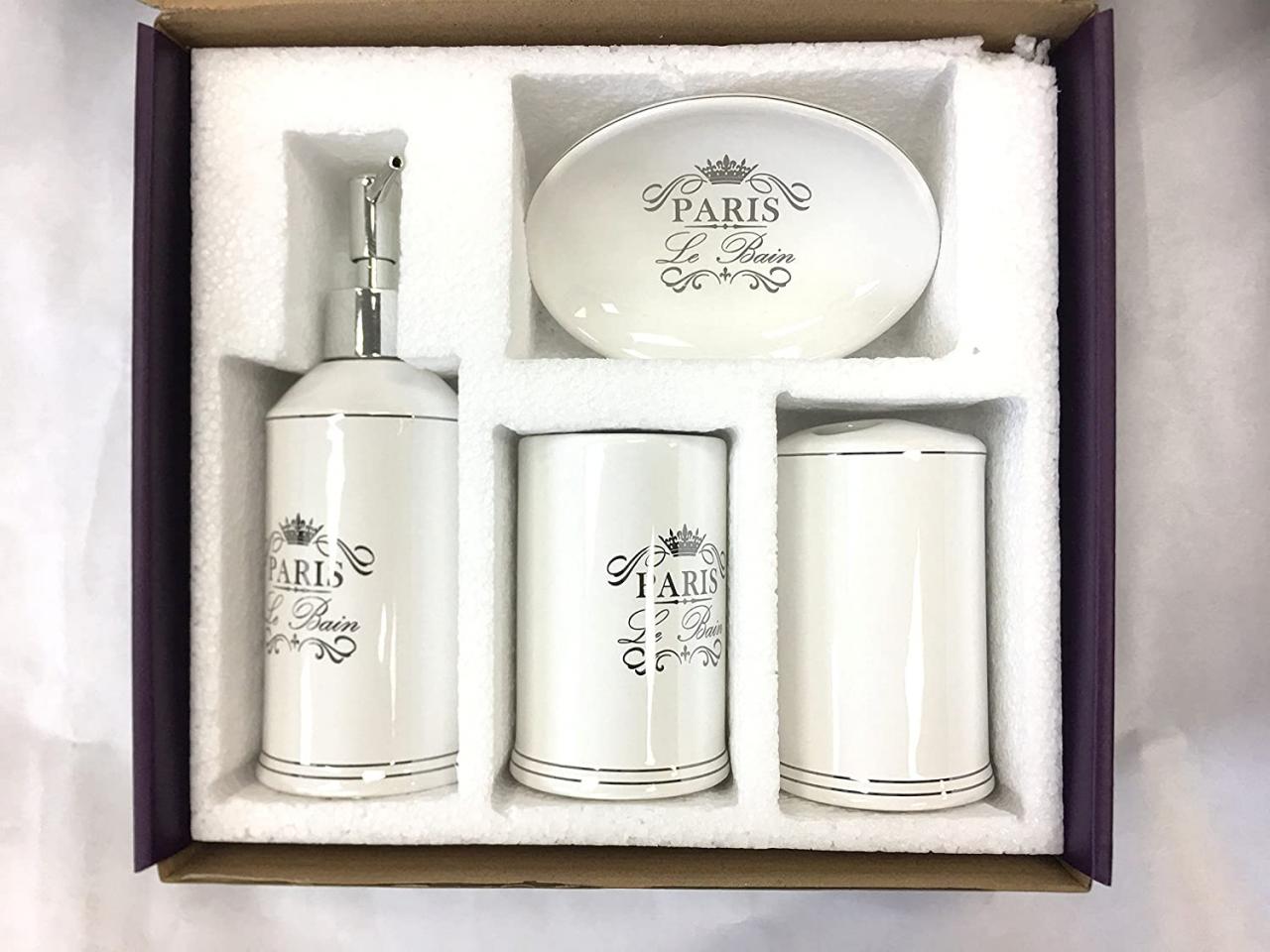 Creating a French-inspired Oasis in Your Bathroom
French-inspired bathrooms are often associated with romance, charm, and a sense of tranquility. By incorporating certain elements, you can create a bathroom that transports you to a quaint French countryside or a cozy Parisian apartment. Let's learn how to create a French-inspired oasis in your bathroom and evoke a touch of romance.
Freestanding Bathtub with a Canopy: Create a romantic focal point in your bathroom with a freestanding bathtub adorned with a canopy. Hang sheer, billowy curtains from the ceiling around the bathtub to create a sense of privacy and intimacy. This creates a luxurious and romantic ambiance reminiscent of a French retreat.
Floral Wallpaper or Tiles: Bring the beauty of nature indoors with floral wallpaper or tiles. Choose patterns with delicate roses, peony, or lavender to create a romantic and whimsical atmosphere. Floral patterns in soft, muted colors will add a touch of French elegance to your bathroom walls.
Vintage Vanity with a Distressed Finish: Incorporate a vintage vanity with a distressed finish to add a touch of rustic charm to your French-inspired bathroom. Look for vanities with ornate details, such as carved legs or intricate hardware. Pair it with an antique-style mirror and a delicate vanity stool to complete the romantic look.
Soft Lighting with Chandeliers or Wall Sconces: Lighting plays a crucial role in creating a romantic ambiance in your bathroom. Install a chandelier or elegant wall sconces to cast a soft, warm glow. Opt for fixtures with crystal accents or delicate shades to enhance the romantic atmosphere. Dimmers can also be added to adjust the lighting as per your preference.
Delicate Accessories and Decorative Pieces: Add delicate accessories and decorative pieces to enhance the romantic aesthetic of your bathroom. Look for items like vintage perfume bottles, lace-trimmed towels, and scented candles to create a soothing and romantic atmosphere. Incorporate a few French-inspired art pieces or prints to add a touch of sophistication.
Luxurious Bath Products and Fragrances: Pamper yourself with luxurious bath products and fragrances to complete the French-inspired oasis. Invest in high-quality bath oils, bubble baths, and scented soaps to create a spa-like experience. Choose fragrances with floral or citrus notes to evoke a sense of romance and relaxation.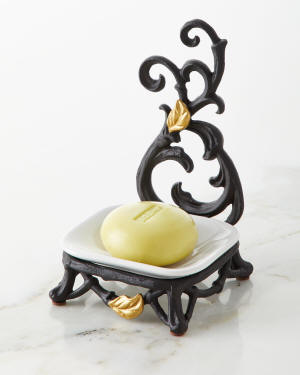 WPM 4 Piece Bathroom Accessory Set. White Classic French Provincial Bath Gift Set includes liquid soap/lotion dispenser, toothbrush holder, tumbler,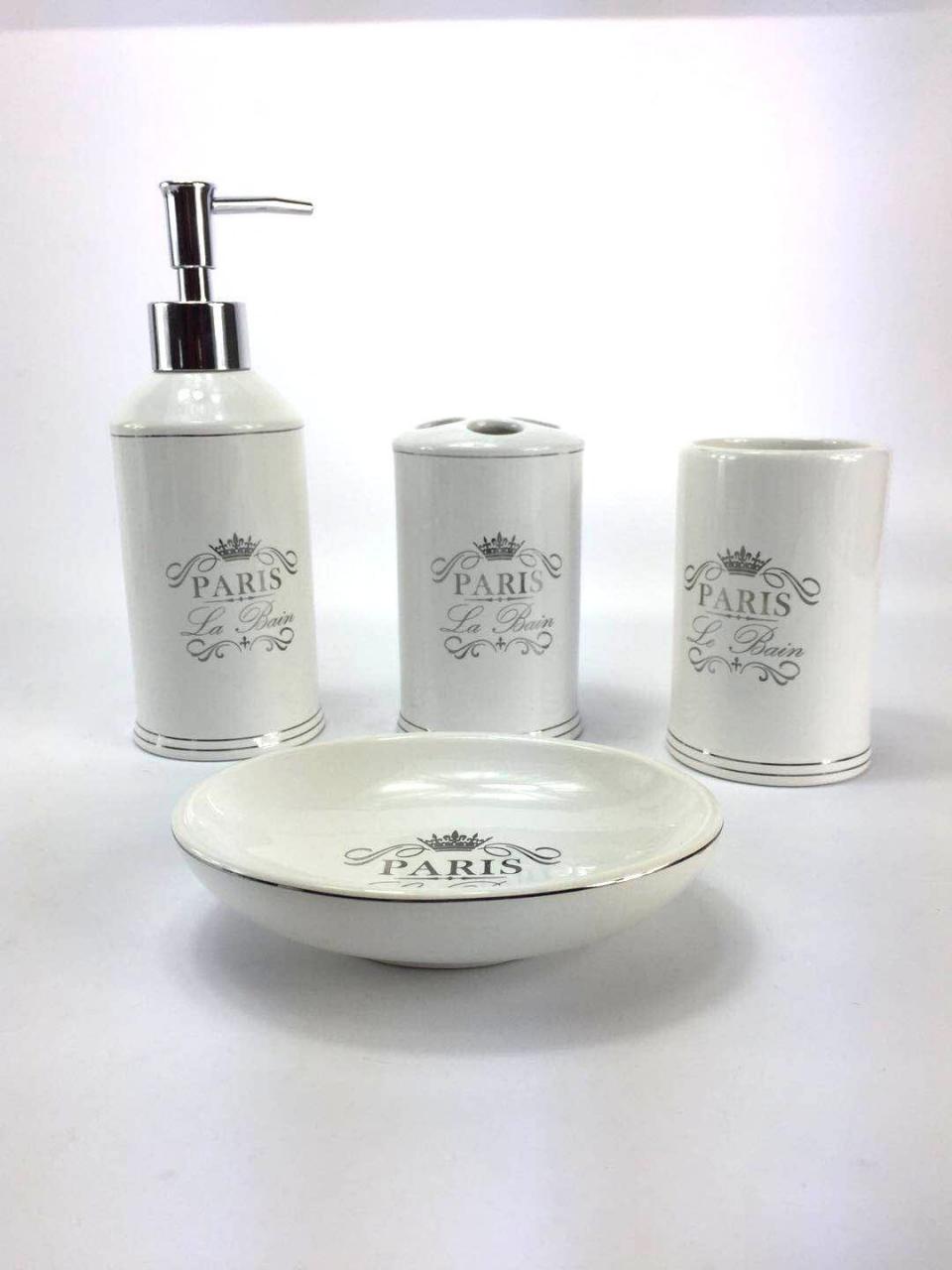 Le Bain Bathroom Accessories Bath accessories set, French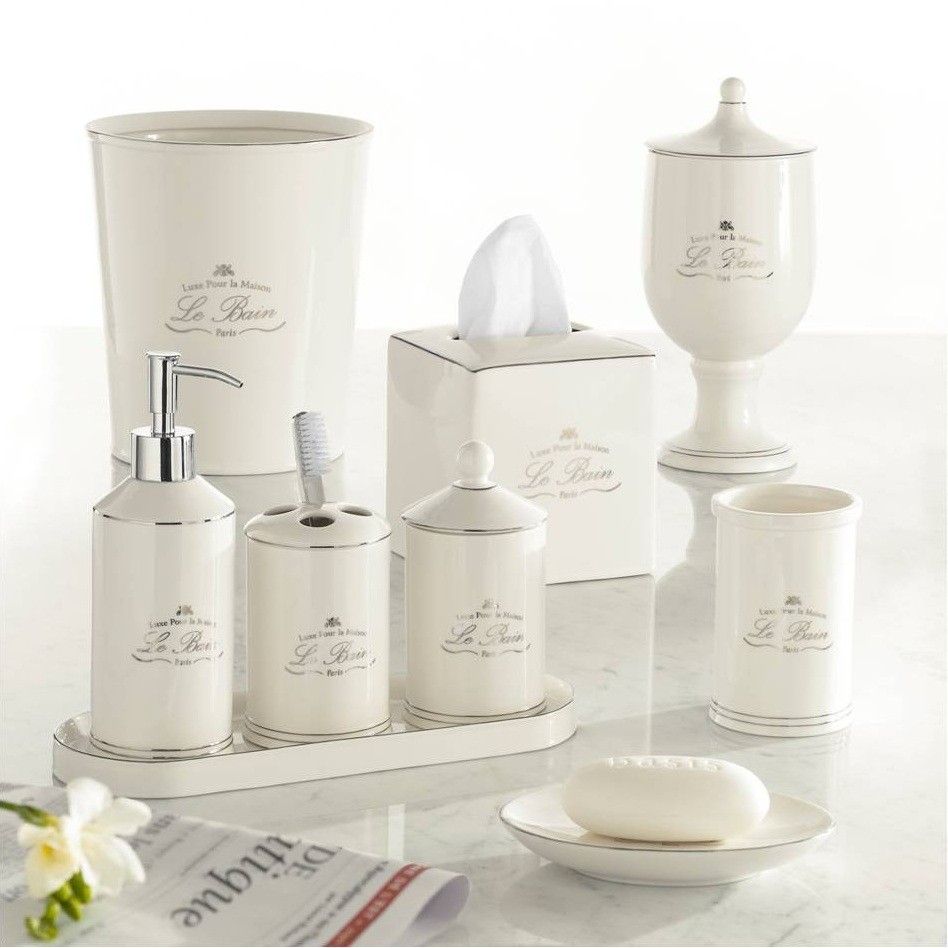 French Country Bathroom Decor Ideas for Your Home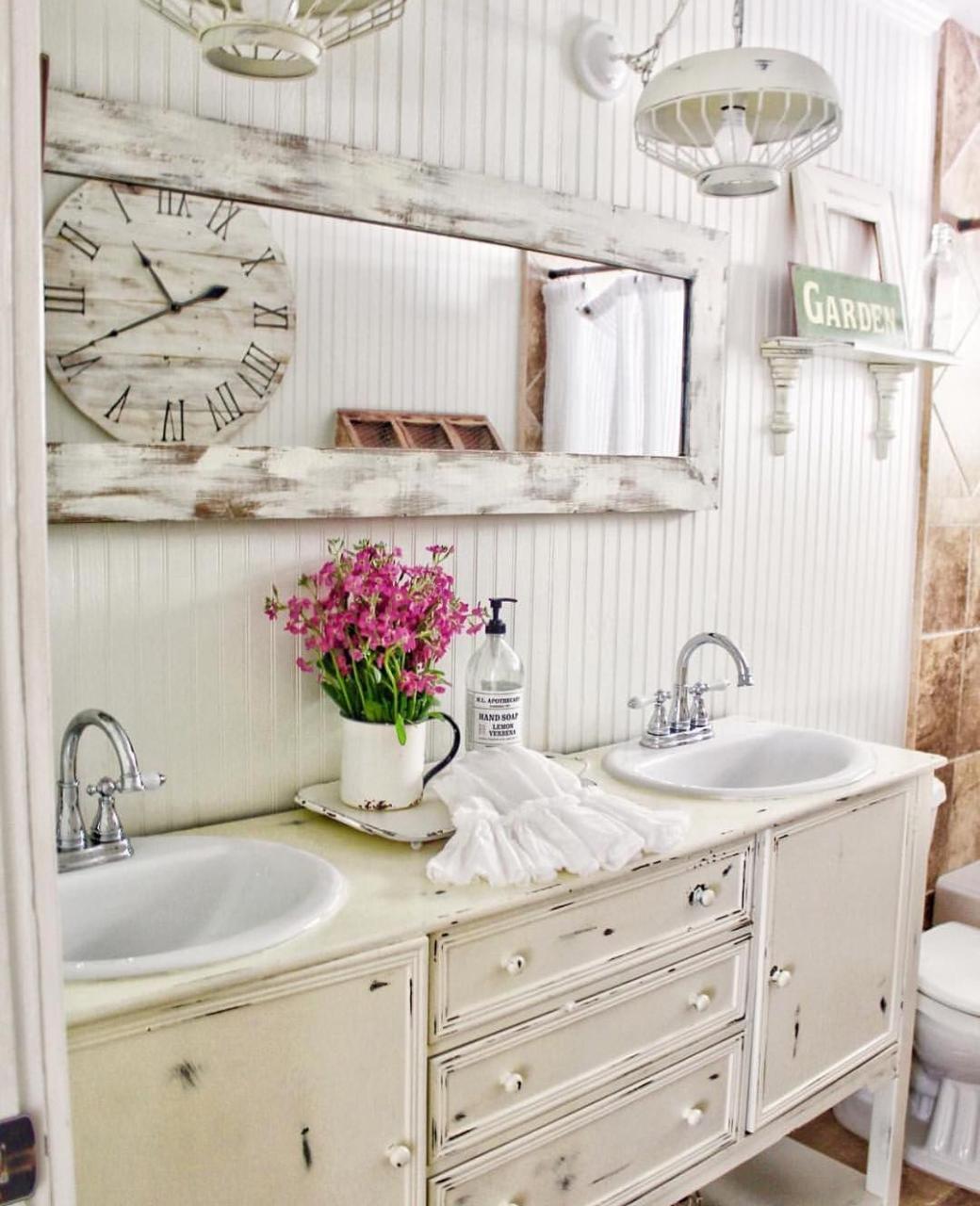 Creative Scents 4 Piece Bathroom Accessories Set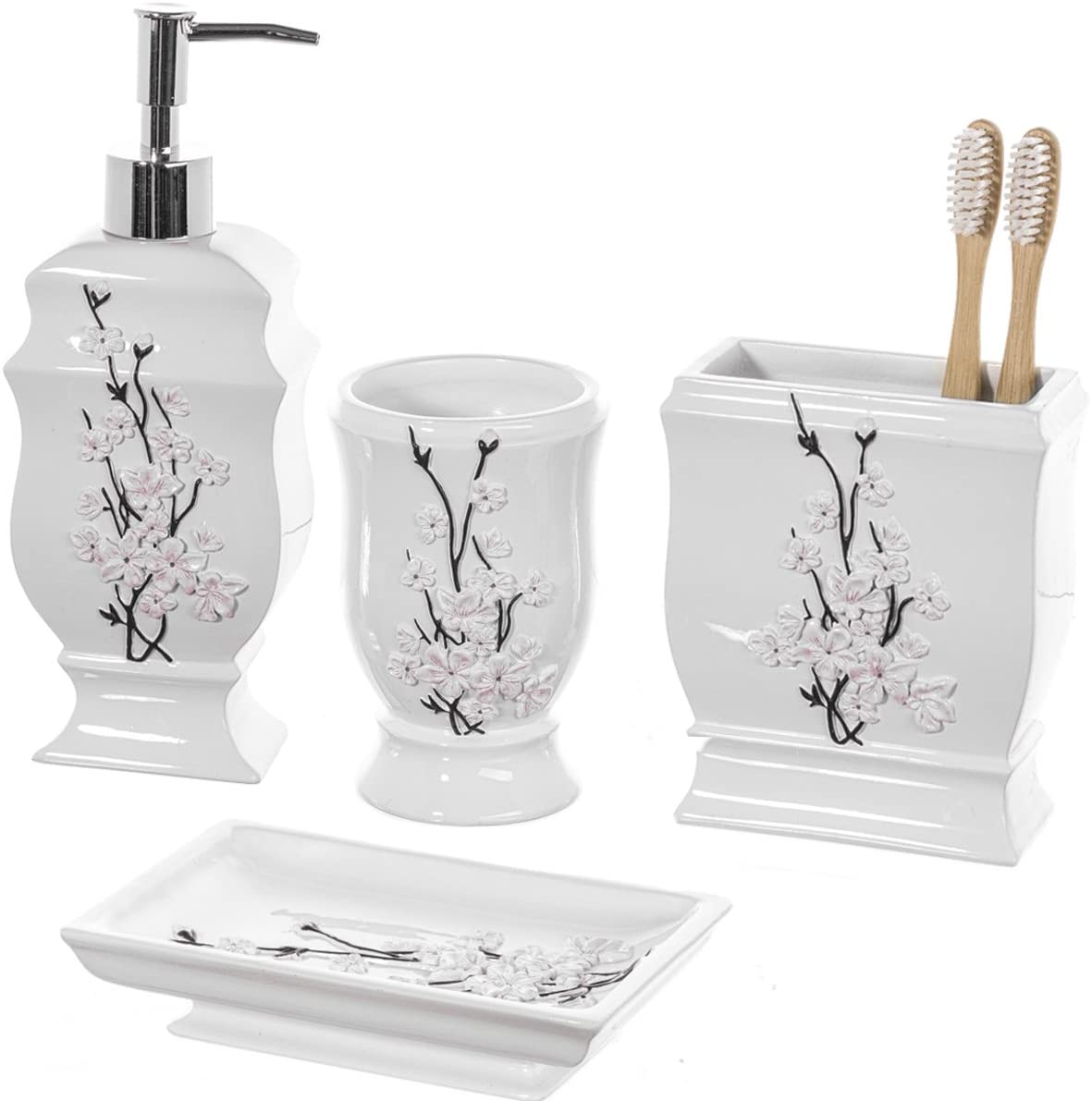 French Bathroom Accesories French bathroom, French bathroom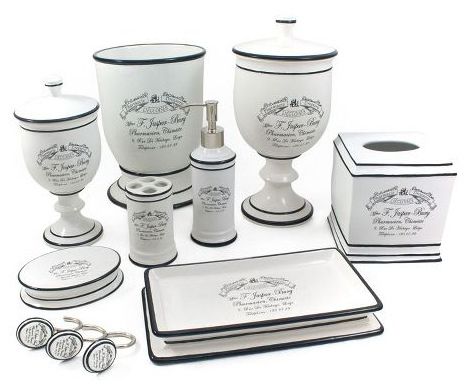 Soap Dispenser And Toothbrush Holder, French Country Style Bathroom Accessories Set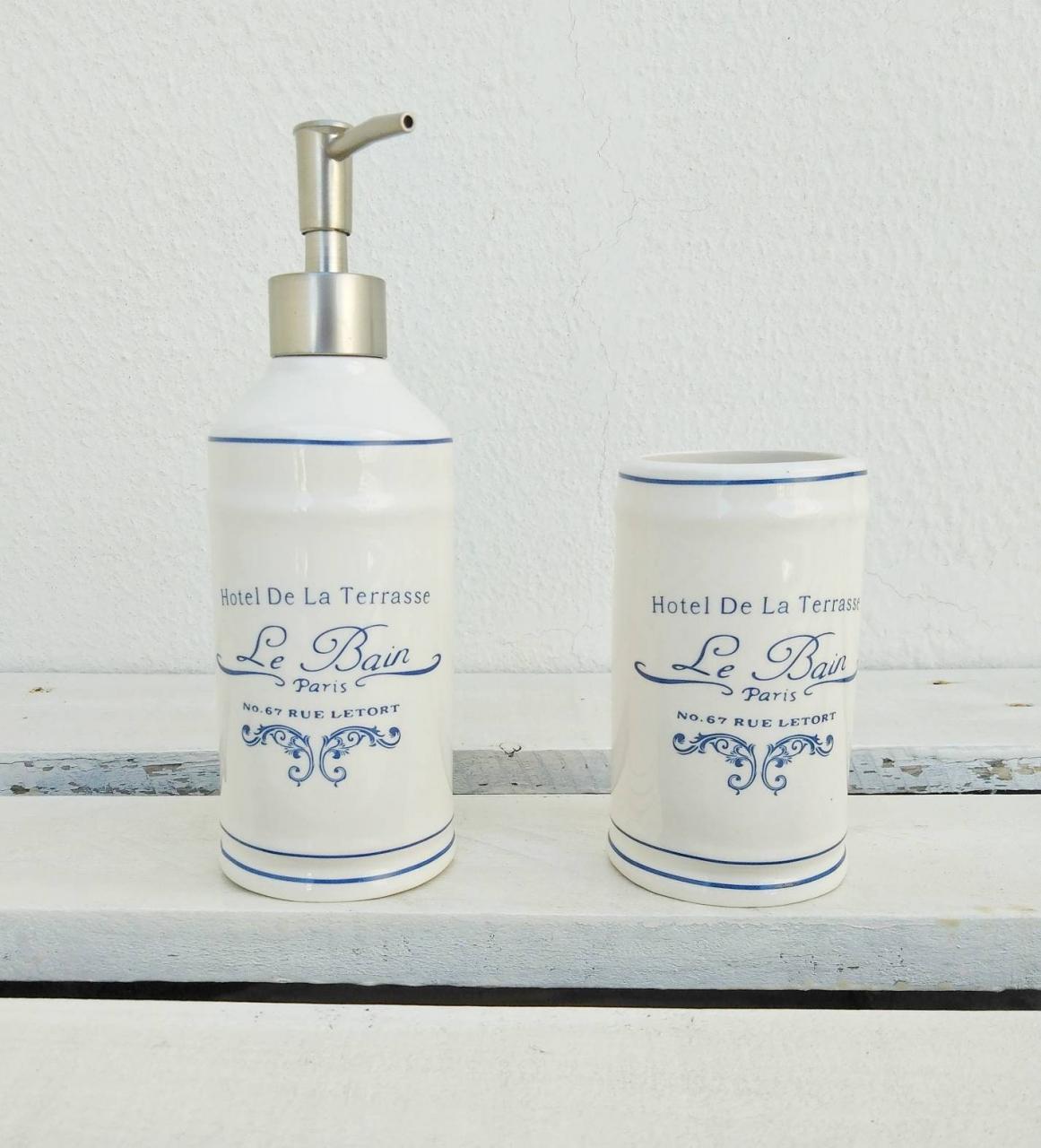 French Country Bathroom Decor Ideas for Your Home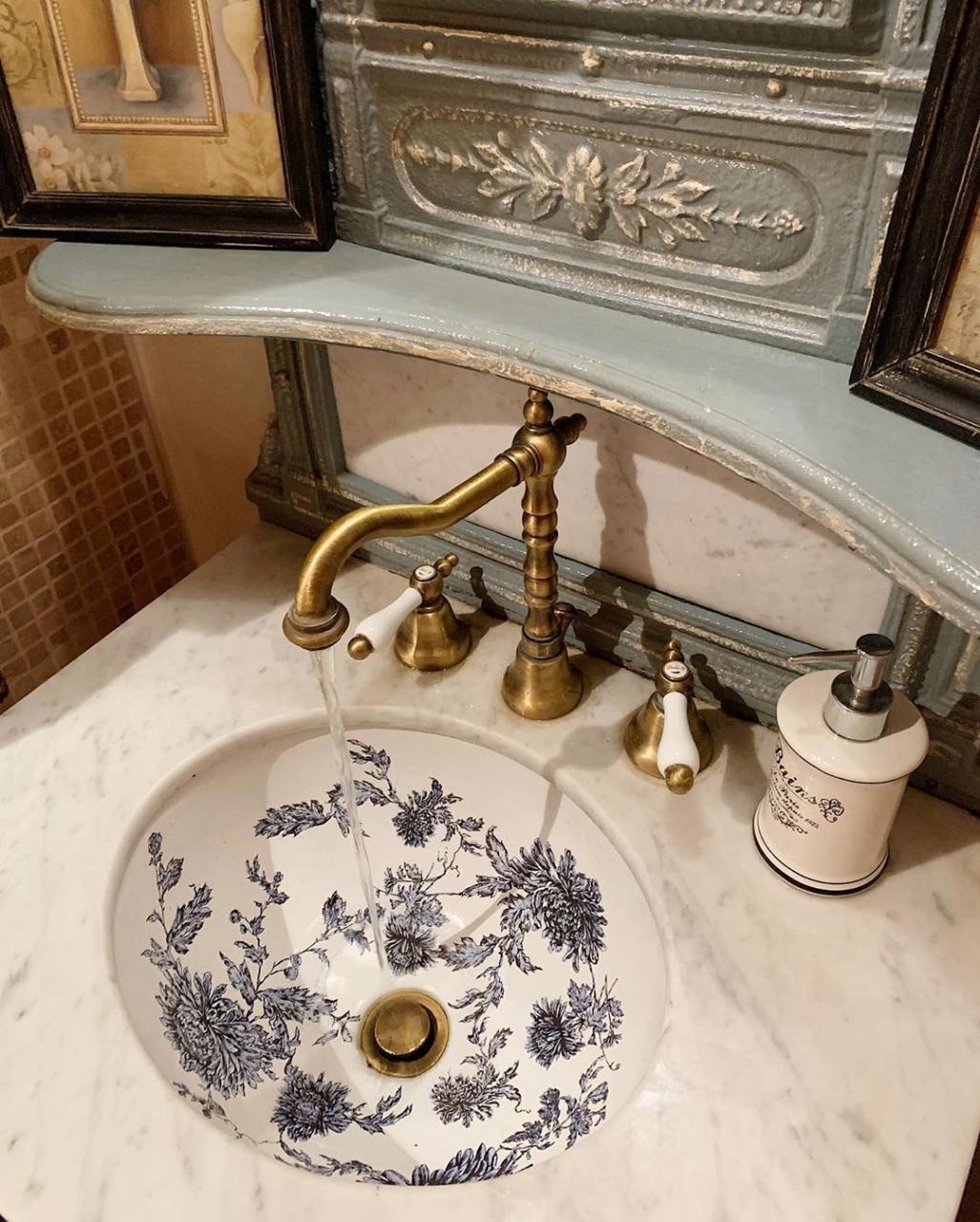 Le Bain 5pc bathroom set Bliss and Bloom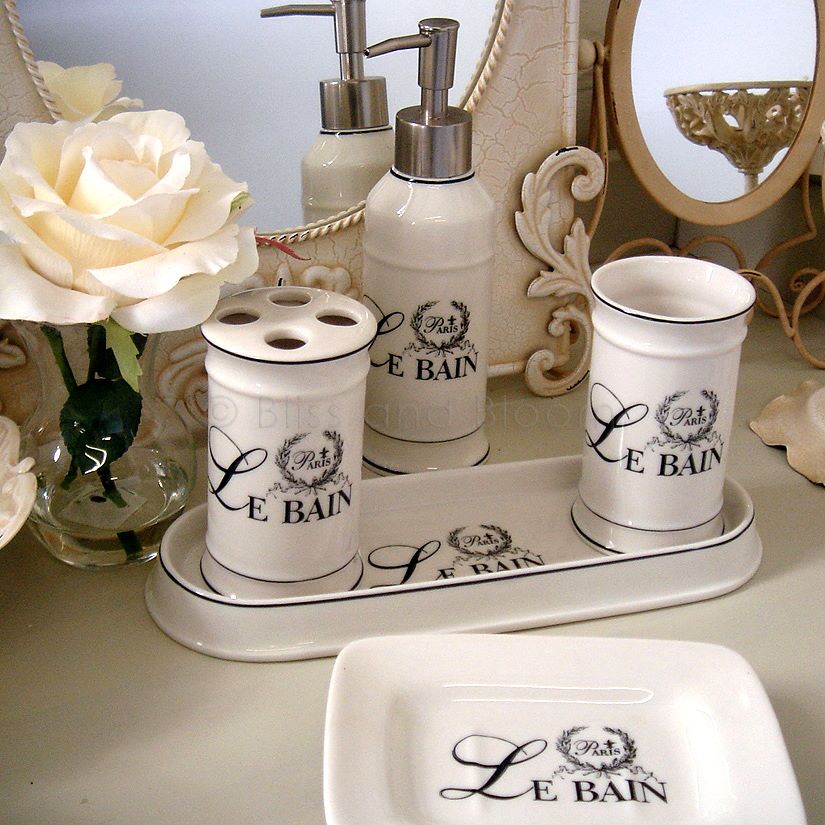 Related articles: